TODAY'S LINE UP:
We've got 4-5 deals in the line up today. Each deal will either change on the timer (which is based on Mountain Time Zone) OR if it sells out before the time is done it'll automatically move on to the next deal.
Some of the deals for today are:
RUSSELL YOUTH EXPLORER SHORT SLEEVE SHIRT (60% off)
BLACKS CREEK BARBARIAN 2.5 BACKPACK (52% off)
CARBON EXPRESS ARCHERS TUNING KIT (62% off)
SOG FIELD PUP KNIFE WITH LEATHER SHEATH (54% off)
KERSHAW OD-2 KNIFE (60% off)
Today's First Deal: RUSSELL YOUTH EXPLORER SHORT SLEEVE SHIRT
Regular Retail Price: $14.99
Camofire Price: $5.99 – 60% OFF Retail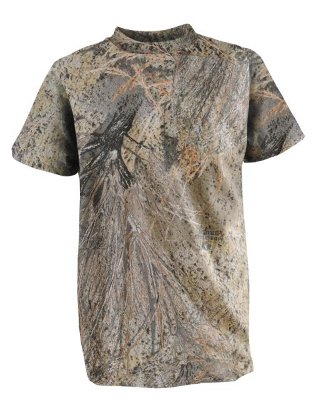 Description:
Deck your young hunter out with Russell Outdoors #1 youth garment, the Explorer Short Sleeve T-shirt. This 100% cotton t-shirt will have your up and comer looking good and blending in with the surrounding environment. All youth want to be just like dad or mom so why not let them wear a camo shirt that is just like dad or moms just fitted for youth? This soft and comfortable t-shirt will put a smile on your youths face and have them begging to wear it on the next outdoor adventure.
—
Got something to say about the RUSSELL YOUTH EXPLORER SHORT SLEEVE SHIRT? Tell the world by commenting below.