DOUBLE HEADER Today we're running 2 items and each will go for approx 14 hours or until the first one sells out then the second one will start.
Today's Double Header
RUSSELL APXg2 L2 TUNDRA PANTS (61% off)
SOG FASTHAWK AXE (51% off)
Today's Featured Deal: RUSSELL APXg2 L2 TUNDRA PANTS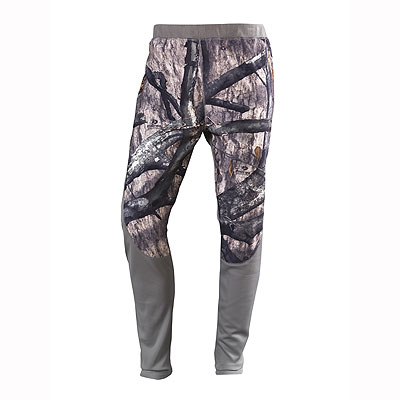 Suggested Retail Price: $99.99
Camofire Price: $38.99 – 61% OFF
Description:
Depending on external conditions, the Tundra L2 pant by Russell Outdoors can be worn as a second layer of the APXg2 system or as the only base layer. With wind control panels covering key areas that are prone to wind exposure these bottoms will keep you comfortable when that north wind is howling. The L2 bottoms are equipped with Dri-Power Russell Outdoors moisture management technology that wicks moisture away from skin surfaces.
Anti-microbial and Scent-Stop technologies are also incorporated to help block scent from escaping and entering a monster bull's nose. With no side seems for extreme comfort and Flatlock sticking for reduced bulk these bottoms were created as a chafe-free garment. A grid pattern in the fleece traps body heat and maintains warmth. For a cold weather insulator layer or as a base layer there is no going wrong with the L2 Tundra bottom by Russell Outdoors.
—
Got something to say about the RUSSELL APXg2 L2 TUNDRA PANTS? Tell the world by commenting below.