Today's First Deal: ROCKY TRAILSTALKER CAMO TRAIL SHOE
Regular Retail Price: $129.99
Camofire Price: $54.65 – 61% OFF Retail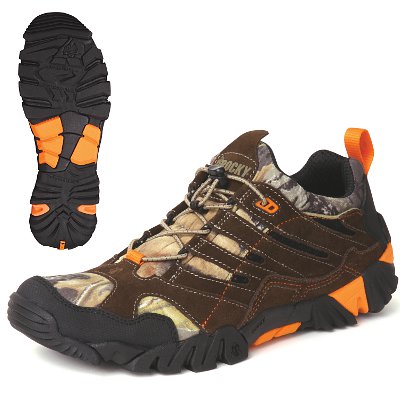 When warmer weather hits and you want a good lightweight shoe that is just as comfy around town as it is in the treestand then the Trailstalker from Rocky is for you. For starters it takes a lightweight breathable fabric and surrounds it with leather supports, an unique and comfortable lacing system along with a durable sole and your feet will be in heavy. The soft neoprene like fabric gives the impression that you're wearing a pair of cozy slippers while the top notch sole is calling for the trail.
An unique elastic pull cord lacing system makes for easy slip on and off. If you're putting on a stalk, no worries as the soft yet high performance Silent Stalker outsole will help you make your stalk as quiet as if you were floating in. Take the top quality from Rocky Brand and put it together in a comfortable shoe that may become your new favorite shoes for all day every day this summer and into the fall.
—
Got something to say about the ROCKY TRAILSTALKER CAMO TRAIL SHOE? Tell the world by commenting below.