TODAY'S CAMOFIRE LINE UP
Today we have 4 deals in the line up. Each deal will go until they sell out or until the timer reaches zero, after which the next hunting deal will arrive. Deals go fast so get ready to pull the trigger!
The hunting deals for today will include:
ROCKY PRO HUNTER HOODED JACKET (46% off)
UNCLE MIKE'S FIELD BAG (51% off)
SEIRUS 2 IN 1 QUICK CLAVA HEADGEAR (60% off)
ROCKY SILENT STALKER GORETEX HUNTING SHOES (52% off)
Today's First Shooter – ROCKY PRO HUNTER HOODED JACKET
Suggested Retail Price: $64.99
Camofire Price: $34.99 – 46% OFF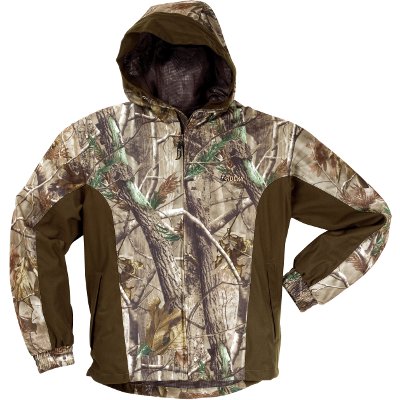 Description:
Using a soft and quiet exterior bonded with a fully waterproof layer, Rocky created a versatile and solid hunting jacket in the Pro Hunter Hooded Jacket. Built with a 3 piece hood that includes a visor, even with the hood up it'll move more easily as you look for game in challenging weather conditions. They've added contrasting side panels with fabric that gives you better range of motion for drawing back your bow or climbing the final steps to the ridge top.
Accessory pockets both interior and exterior stores quick to access gear while the elastic cuffs and cinch cord hem help keep wind and cold out. Zip it up, toss on the hood and keep the elements at bay while you keep your eye on the prize of your hunt.
—
Got something to say about the ROCKY PRO HUNTER HOODED JACKET? Speak your mind by commenting below.