TOdAY'S CAMOFIRE LINE UP
Today there are 5 deals in the line up. Each deal will go until they sell out or until the timer reaches zero, after which the next hunting deal will arrive. Deals go fast so get ready to pull the trigger!
Some of the hunting deals for today will include:

ROCKY L3 ATHLETIC MOBILITY MAXPROTECT 1000 GRAM HUNTING BOOT (51% off)
BOHNING CARBON ARROW WRAPS (67% off)
RUSSELL RAINTAMER 2 PANT – Small and Medium only (81% off)
CORE4ELEMENT TORRENT RAIN JACKET (41% off)
STEALTH CAM UNIT OPS 8MP NO GLO TRAIL CAMERA (41% off)
Today's First Shooter – ROCKY L3 ATHLETIC MOBILITY MAXPROTECT 1000 GRAM HUNTING BOOT – Zip up or Lace up models
Suggested Retail Price: $184.99
Camofire Price: $89.99 – 51% OFF
Zip up version in Mossy Oak Infinity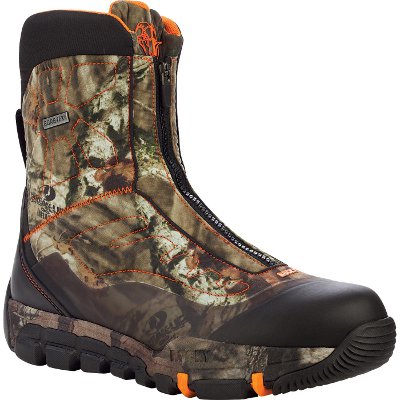 Lace up version in Mossy Oak Infinity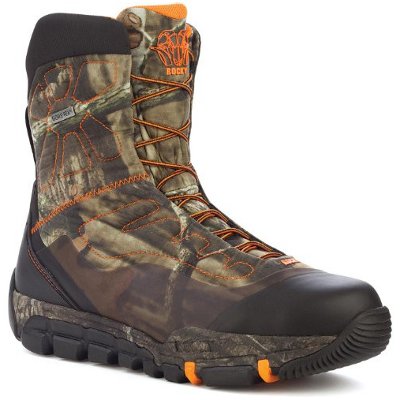 Description:
The Rocky L3 Athletic Mobility Maxprotect 1000 Gram Hunting boot is at the top of the pyramid when it come to harsh weather protection. When you put on these boots you'll benefit from their incredible durability and amazing features. The upper of these boots are made of Ripstop fabric; this material has remarkable resilience, making it next to impossible for objects to break through and tear the fabric.
The Gore-Tex fabric allows these boots to offer you incredible waterproof protection, while remaining breathable and also shielding your feet against the wind. 1,000 grams of PrimaLoft® ECO FOOTWEAR insulation; the insulation is lightweight so you won't be weighed down by bulk. It is also resistant to water and it will allow your feet to remain warm in even the coolest temperatures. Rocky SIQ Atomic takes scent control to the next level; it not only eliminates your scent but it also aids in controlling perspiration from building up.
The combination of EVA/rubber allows the outsole to be lightweight, flexible and comfortable to stand on. For your next cold weather hunt do yourself a favor and equip yourself with the Rocky L3 Max Protect 1000 Gram Hunting Boot.
—
Got something to say about the ROCKY L3 ATHLETIC MOBILITY MAXPROTECT 1000 GRAM HUNTING BOOT? Speak your mind by commenting below.