Rapid Fire Day
Watch for items like:
VANGUARD SIGNATURE 68 SPOTTING SCOPE KIT
Vanguard Shooting Sticks – Bi-pods
Lorpen Upland Game Socks
Today's First Hunting Gear: VANGUARD SIGNATURE 68 SPOTTING SCOPE KIT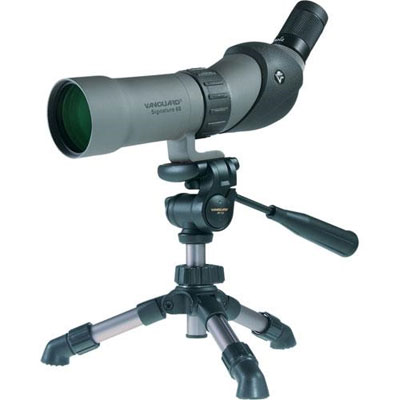 The Vanguard Signature 68 Spotting Scope is a medium-class waterproofed spotting scope kit at a price that scope at an attractive price. The size is quite manageable for use on a car window but it's also great for throwing in your pack as you head into the backcountry. While you're headed to the trailhead, the aluminum case will keep your scope safe and free from bouncing around. Included as well is a tabletop tripod which is often preferable for backcountry uses, especially since it comes with a soft field case.
It can be used for digiscoping at low to medium magnifications in bright light, and arrives in a black and silver finish. Whether it's your first spotting scope or you're in the hunt for a good quality scope that won't break the bank, the Signature 68 from Vanguard will treat you right for years to come.
Suggested Retail Price: $359.00
Camofire Price: $156.80 – 56% OFF
Description:
—
Got something to say about the VANGUARD SIGNATURE 68 SPOTTING SCOPE KIT? Tell the world by commenting below.