RAPID FIRE LIGHTS AND KNIVES:
Today we're featuring lights and knives with deals from Kershaw, SOG, Coast, CRKT, and Surefire. Watch the timer on the Camofire homepage for each item to change, that is unless one sells out the next shooter will show up.
Some of the items for today are:
SOG OPS M40-K FIXED BLADE KNIFE (52% off)
COAST LED LENSER P5 HIGH PERFORMANCE FLASHLIGHT (65% off)
KERSHAW DRONE ASSISTED OPENING KNIFE (56% off)
COAST LED LENSER P14 FOCUSING HIGH PERFORMANCE FLASHLIGHT (54% off)
SOG FIELD PUP KNIFE WITH LEATHER SHEATH (61% off)
COAST TACTICAL FOCUS BEAM LED FLASHLIGHT (64% off)
SUREFIRE G3L LED FLASHLIGHT WITH KX4 HEAD AND HOLSTER KIT (40% off)
Today's First Shooter: SOG OPS M40-K FIXED BLADE KNIFE
Suggested Retail Price: $125.00
Camofire Price: $59.73 – 52% OFF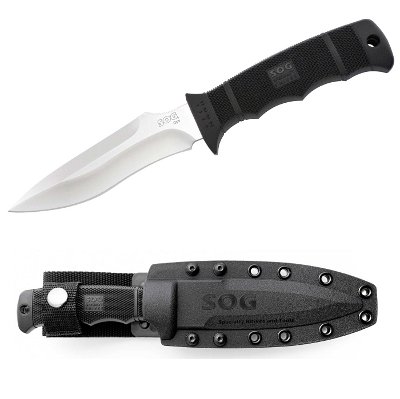 Description:
Featuring a recurved edge that has a longer cutting length the SOG OPS M40-K is the revolutionized successor to the Seal Pup knife. The OPS M40-K features a drop point tip which increases strength, a large thumb scallops for additional control, and the perfect balance for instinctive movement. A rugged molded hard nylon sheath keeps this dependable knife safe and in place. The durable glass-reinforced nylon handle is rugged and will withstand the elements. This durable general purpose knife is ideal for hiking, military, or hunting.
—
Got something to say about the SOG OPS M40-K FIXED BLADE KNIFE? Tell the world by commenting below.