We've got deals from EPEK, MOTHWING, SITKA and SOG coming up today. Stay tuned.
First Item for Today: EPEK XC-3 MECHANICAL BROADHEAD
EPEK XC-3 MECHANICAL BROADHEAD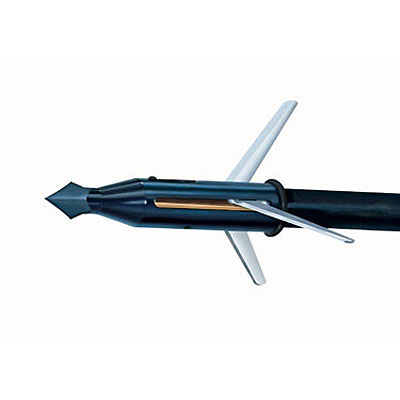 Regular Retail Price: $39.99
Camofire Price: $19.99 – 50% OFF
A COUPLE OF REVIEW LINKS:
Experience Story with Images (bloody images – you've been warned)
Description:
When Epek designed the XC-3 they took the approach that a mechanical broadhead should be easy to practice and effective to hunt with, relying on pin-point accuracy in both situations. With a simple change of a set screw, you can put the XC-3 broadhead into practice mode and the blades will not deploy. Release the screw and you're ready to rock that big buck's world!
It uses the durability of a solid piece of hardened aluminum as the body with three blades. Not only will the flight of this concealed blade broadhead allow you to place your pin on the spot you want to hit, it allows you to get your arrow to that exact spot.
—–
Got something to say about the EPEK XC-3 MECHANICAL BROADHEAD? Tell the world by leaving a comment below.