Rapid Fire Day – Featuring Vanguard
Watch for items like:
Vanguard Signature 78 & 79 Spotting Scopes – 20-60x80mm
Vanguard Sereno binos 10×42
VANGUARD ALTA CARBON FIBER TRIPOD – 5 Section model
Today's First Gear: VANGUARD ALTA CARBON FIBER TRIPOD – 5 section model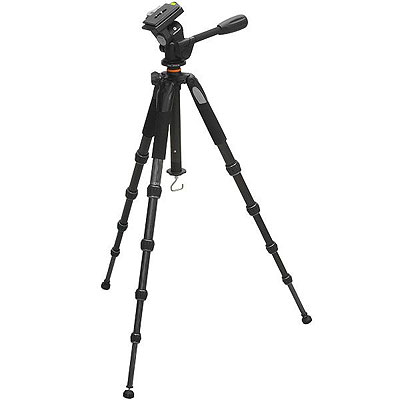 Regular Retail Price: $619.99
Camofire Price: $219.56 – 65% OFF
Description:
When we first saw the Vanguard Alta 255CO 5 section Carbon Fiber Tripod with the ultra smooth pan head included we were down right impressed. From the extrememly durable construction, very smooth pan head, lightweight, stability and the easy twist release leg sections this tripod will hold its own against the big brands. Then a couple of our hunting buddies who are technical detail freaks saw it and they too were impressed, so much that one of them lost sleep thinking about it.
The features list below speaks for the quality of the build but a couple of things that stood out for us were the 3 different leg angle positions and how easy the buttons were to use along with the ability to toss it in a backpack thanks to the 3.7 pound and 21″ compact build. Sit on your favorite ridge and spot game all day long with the Vanguard Alta holding your best optics. Quality and feature packed for both spotting game or filming this carbon fiber tripod is the real deal.
Some of the Features
5 Sections
3.68 pounds
Max height: 57″
Compact height: 21″
Ultra Smooth Pan Head included
Feet adjust to be either spikes or rubber for stability in varying terrain
Carbon fiber tube is designed using 6X multi-layering technology, providing optimized performance in terms of stability, strength, and reduced weight
Removable hook to hang accessories and weight – max weight 8.8lbs
Three leg angles (25°, 50°, 80°) for adjusting on uneven ground
Quick release spotting scope/bino plate
—
Got something to say about the VANGUARD ALTA CARBON FIBER TRIPOD – 5 section model? Tell the world by commenting below.