Figured it's time for another Rapid Fire Day. I mean, the President spoke last night about the economy and the need to stimulate it. So we figured we'd do our part. 😉
What is Rapid Fire?
Rapid Fire is back to back deals all day long. We'll run limited quantities on many items so you'll have to be quick to make it happen.
Today's First Item:
CYCLOPS COVERT 1 WATT LUXEON LED HEADLAMP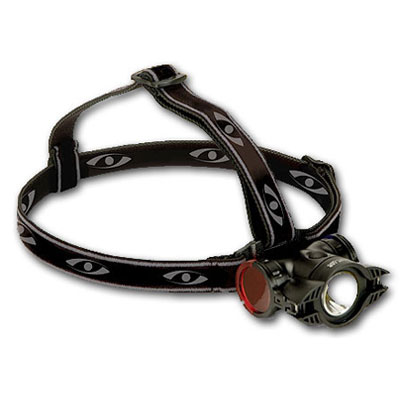 Having a good headlamp in your pack can make all the difference when you're headed to your stand early morning or if you take that bull just as the sun is going down.
The Cyclops Covert headlamp adds to a 1 watt 40 lumen luxeon LED lamp the addition of two different light filters – red and green. These filters are ready to go at all times and flip into place with ease. Included is a nylon storage pouch that has a belt loop for convenient carrying if you need it outside your pack. At a mere ounces the output and convenience outweighs the added weight to your load.
Don't get stuck holding a flashlight – free up your hands and get with the Covert Headlamp from Cyclops.