RAPID FIRE DAY We've got a load of Sitka gear in Mountain Mimicry coming into the warehouse soon so we need to make room. We'll be running back to back items today and each will go for up to 12 hours or until the first one sells out then the next one will start.
Some of the gear lined up today
Sitka Jetstream Jacket
Vortex Fury 10×32 binos
Gold Tip Vapor Hunters – spine 500
Mothwing Boxers
Today's First Hunting Gear: SITKA JETSTREAM JACKET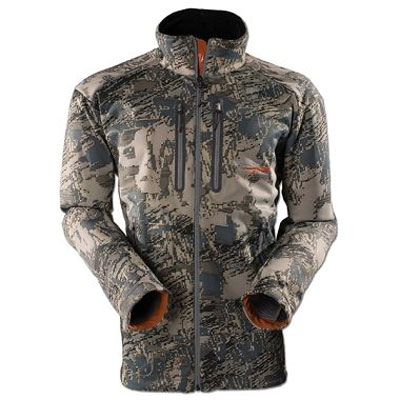 Suggested Retail Price: $317.90
Camofire Price: $149.60 – 53% OFF
Description:
Taking comfort and quality construction to the next level is the Jetstream Jakcet from Sitka. It's built with Gore's WINDSTOPPER laminate that is impenetrable by hurricane winds and to make things better it's lined with some of the most plush fleece liner a hunter could imagine.
The outer soft shell layer is quiet for when you're moving in for the kill or happen to reach for your optics. Treated with a DWR finish, the Jetstream will keep you free from most water situations including the late season snows. The Jetstream Jacket is also built with the new Optifade Camo built in partnership with GORE™ patterned after the way that deer and elk and other undulates see, verses what looks good on the shelf.
Wanna disappear along a windy ridgeline and still stay warm? Grab the Jetstream from Sitka.
—
Got something to say about the SITKA JETSTREAM JACKET? Tell the world by commenting below.