First Hunting Deal Today: PROBAR MEAL REPLACEMENT ENERGY BARS
Regular Retail Package Price: $39.48
Camofire Price: $17.99 – 54% OFF Retail
Available in: Art's Original Flavor, Whole Berry Blast, Coccoa Pistachio, Old School PB&J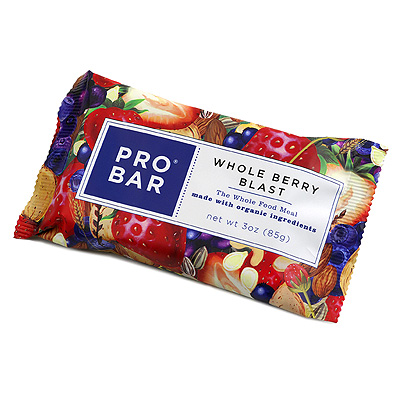 Description:
You're a long way from camp, you've not eaten since breakfast and you're about to put the stalk on that 340 bull you've been dreaming of. If you're out of energy and need something that will not only give you real energy but tastes good you should reach for a PROBAR. PROBAR is the innovator and leader in convenient, on-the-go, meal replacement and energy foods. With the over 15 natural fruits and nuts, these 3 ounce bars pack more than enough good calories to keep you going strong all day long.
Especially good for backcountry hunts where weight matters and you need good foods to keep you going all day. PROBAR sources only the finest all natural, real, wholesome, and organic ingredients to create food that is surprisingly delicious. None of that cardboard tasting so called energy bars here – these look and taste like real food. Grab a couple of PROBARS when you leave camp and don't worry about missing a meal, you'll be set all day long.
—
Got something to say about the PROBAR MEAL REPLACEMENT ENERGY BARS? Tell the world by commenting below.