CAMOFIRE RELOADED
We've got number of hunting deals coming your way today that will be at 40%-70% off, featuring hunting gear from PROBAR, CORE4ELEMENT, LANSKY, BROWNING, LONE WOLF, PRINCETON TEC to name a few. Be sure to use the arrows to check out all of the Reloaded deals available. Get ready to pull the trigger!
Some of the Camofire Reloaded deals for today will include(not in this particular order):

PROBAR MEAL REPLACEMENT ENERGY BARS
PROBAR CORE PROTEIN BAR 12-PACK
PROBAR BOLT ENERGY CHEWS
PRINCETON TEC FUEL 3 LED HEADLAMP
NATURAL GEAR RAIN GEAR
FINAL APPROACH ELIMINATOR EXPRESS BOX LAYOUT BLIND
CORE4ELEMENT 2012 MID MOUNTAIN VEST
LORPEN H2W MERINO WOOL MID-CALF HUNTING SOCKS 2-PACK
MOTHWING PEAK ENDURANCE BOXER
MONTANA DECOY ANTELOPE BUCK DECOY
LONE WOLF BIG WATER FILLET KNIFE
LANSKY STANDARD SHARPENING TOOL
WILDVIEW X8IR BLACK INFRARED 8MP DIGITAL SCOUTING CAMERA
ROCKY L2 ATHLETIC MOBILITY PRIMALOFT 400 GRAM INSULATED BOOT
BADLANDS WHITETAIL HYBRID DAY PACK
BEESTINGER PRO HUNTER 12
…and many more deals!
Today's First Shooter – PROBAR MEAL REPLACEMENT ENERGY BARS
Suggested Retail Price: $33.80
Camofire Price: $18.39 – 46% OFF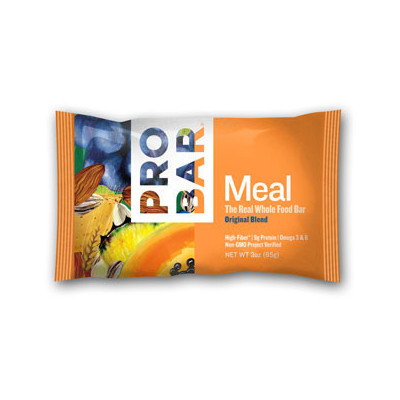 You're a long way from camp, you've not eaten since breakfast and you're about to put the stalk on that 340 bull you've been dreaming of. If you're out of energy and need something that will not only give you real energy but tastes good you should reach for a PROBAR.
PROBAR is the innovator and leader in convenient, on-the-go, meal replacement and energy foods. With the over 15 natural fruits and nuts, these 3 ounce bars pack more than enough good calories to keep you going strong all day long. Especially good for backcountry hunts where weight matters and you need good foods to keep you going all day.
PROBAR sources only the finest all natural, real, wholesome, and organic ingredients to create food that is surprisingly delicious. None of that cardboard tasting so called energy bars here – these look and taste like real food. Grab a couple of PROBARS when you leave camp and don't worry about missing a meal, you'll be set all day long.
—
Got something to say about the PROBAR MEAL REPLACEMENT ENERGY BARS? Speak your mind by commenting below.