TODAY'S RAPID FIRE LINE UP
Today we have 5 deals coming your way. Some may go fast and will either sell our or will go until the timer reaches zero, after which the next hunting deal will arrive. Get ready to pull the trigger!
Some of the Camofire deals for today will include:

PROBAR CORE PROTEIN BAR 12-PACK (52% off)
EASTON ST EPIC REALTREE HD N-FUSED ARROWS (47% off)
BROWNING MONTANA INSULATED JACKET (67% off)
PROBAR BOLT ENERGY CHEWS (42% off)
Today's First Shooter – PROBAR CORE PROTEIN BAR 12-PACK – Available in Mint Chocoloate, Cookie Dough, Brownie Crisp, and Peanut Butter Chocolate
Suggested Retail Price: $33.53
Camofire Price: $15.99 – 52% OFF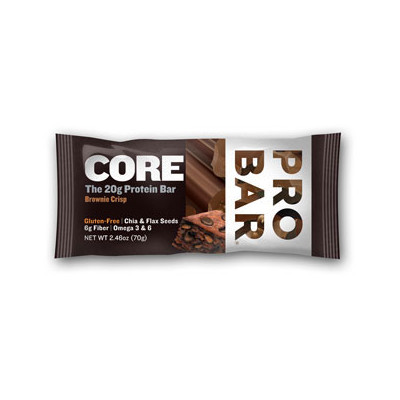 Looking for a protein bar that resembles nature rather than a science experiment? Good. Because the good folks at PROBAR have packed 20 grams of plant protein and plenty of real, recognizable ingredients into their Core Protein bars.
After a workout or at the end of a long day of hunting, enjoy a Core bar with a protein source that will aid in recovery and muscle development. It does more than build your strength – it boasts chia sees for hydration and recovery too. Best of all, these bars are likely the best tasting bars on the market. Give your body and taste buds something they'll both appreciate when you bite into the PROBAR Core Protein Bars.
—
Got something to say about the PROBAR CORE PROTEIN BAR 12-PACK? Speak your mind by commenting below.