CAMOFIRE RELOADED
We've got number of hunting DEALS coming your way today with Camofire Reloaded. Be sure to check out the first few deals from PROBAR, one of the best portable food sources for hunters and athletes to be found anywhere. Some may last all day while others will be here one moment and gone the next. Be sure to use the arrows to check out all of the Reloaded deals available. Get ready to pull the trigger!
Some of the Camofire Reloaded deals for today will include(not in this particular order):

PROBAR BOLT ENERGY CHEWS (43% off)
PROBAR CORE PROTEIN BAR 12-PACK (51% off)
ROCKY HYBRID INSULATED LEVEL 2 PERFORMANCE JACKET (52% off)
PROBAR MEAL REPLACEMENT ENERGY BARS (46% off)
G5 EXPERT PRO DROP AWAY ARROW REST (53% off)
MOTHWING PEAK ENDURANCE SHORT SLEEVE BASE LAYER SHIRT (40% off)
WESTERN RIVERS APACHE PRO PREDATOR COMBO KIT (45% off)
SMITH'S DELUXE KNIFE AND SCISSOR SHARPENER (57% off)
CORE4ELEMENT PIVOT TECH SHORT SLEEVE (55% off)
SOG AURA HUNTING KNIFE (53% off)
BADLANDS KINETIC VEST (50% off)
SOG FIELD PUP II KNIFE WITH LEATHER SHEATH (57% off)
MOTHWING PEAK ENDURANCE BOXER (52% off)
NIKON ARCHER'S CHOICE RANGEFINDER WITH REALTREE APG CASE (53% off)
NATURAL GEAR VENTED FLY FISHING LONG SLEEVE SHIRT (60% off)
HUNTER'S SPECIALTIES WAYNE CARLTON'S 6×6 RUT ELK CALLING KIT (75% off)
…and many more deals!
Today's First Shooter – PROBAR BOLT ENERGY CHEWS
Suggested Retail Price: $29.93
Camofire Price: $16.99 – 43% OFF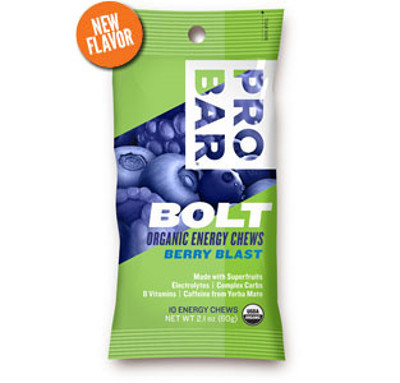 These aren't your ordinary sugar laden "energy" chews. The PROBAR Bolt Energy Chews are an organic blast of energy so you can step up your game right when you need it. They're packed to power you from morning workouts to long days in the mountains pushing the hunt farther.
Because they're loaded with electrolytes, B vitamins, antioxidants and complex carbs you'll be able to quickly fuel-up in order to last through the home stretch. The flavors are all natural and the chews are infused with electrolytes, complex carbs, B vitamins, and caffeine from Yerba Mate. Give your body the quick and pure energy it needs to start, endure, and finish your next hunting adventure.
—
Got something to say about the PROBAR BOLT ENERGY CHEWS? Speak your mind by commenting below