CAMOFIRE RELOADED
We've got number of hunting DEALS coming your way today from Badlands, SOG, and NIKON. Be sure to use the arrows to check out all of the Reloaded deals available. Get ready to pull the trigger!
Some of the Camofire Reloaded deals for today will include(not in this particular order):

PROBAR MEAL REPLACEMENT ENERGY BARS (46% off)
BADLANDS CONVECTION BIB (60% off)
BADLANDS IMPACT FLEECE JACKET (50% off)
BADLANDS INFERNO PRIMALOFT JACKET (51% off)
BADLANDS ELEMENT BASE LAYER BOTTOM (50% off)
CORE4ELEMENT STALKER BEANIE (56% off)
SOG AURA HUNTING KNIFE (53% off)
SOG BLINK BLACK TINI FOLDING POCKET KNIFE (59% off)
SOG POWERDUO MULTI TOOL (56% off)
SOG TEAM LEADER FIXED BLADE KNIFE (61% off)
NIKON ARCHER'S CHOICE RANGEFINDER WITH REALTREE APG CASE (53% off)
NIKON PROSTAFF SPOTTING SCOPE 20-60×82 (50% off)
NIKON MONARCH X 8.5×42 BINOCULAR (51% off)
NIKON LIFE-LIKE BDC RETICLE TARGET 10-PACK (69% off)
NIKON RIFLEHUNTER 550 RANGEFINDER (49% off)
BEMAN MFX TEAM REALTREE ARROWS (51% off)
…and many more deals!
Today's First Shooter – PROBAR MEAL REPLACEMENT ENERGY BARS
Suggested Retail Price: $33.80
Camofire Price: $18.39 – 46% OFF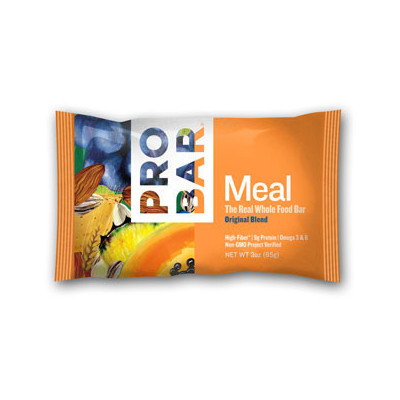 You're a long way from camp, you've not eaten since breakfast and you're about to put the stalk on that 340 bull you've been dreaming of. If you're out of energy and need something that will not only give you real energy but tastes good you should reach for a PROBAR.
PROBAR is the innovator and leader in convenient, on-the-go, meal replacement and energy foods. With the over 15 natural fruits and nuts, these 3 ounce bars pack more than enough good calories to keep you going strong all day long. Especially good for backcountry hunts where weight matters and you need good foods to keep you going all day.
PROBAR sources only the finest all natural, real, wholesome, and organic ingredients to create food that is surprisingly delicious. None of that cardboard tasting so called energy bars here – these look and taste like real food. Grab a couple of PROBARS when you leave camp and don't worry about missing a meal, you'll be set all day long.
—
Got something to say about the PROBAR MEAL REPLACEMENT ENERGY BARS? Speak your mind by commenting below.