PRINCETON TEC GENESIS LED FLASHLIGHT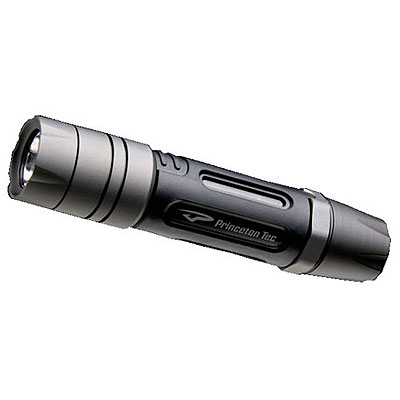 First Item for Today: PRINCETON TEC GENESIS LED FLASHLIGHT
Regular Retail Price: $84.99
Camofire Price: $36.86 – 57% OFF
PRODUCT REVIEW: Here is a really in depth review on this product – check it out.
Description:
The Princeton Tec Genesis LED Flashlight is a feature packed tactical quality hand held light with a metal housing and a number of extras that would make any gear junkie giddy. The very bright 3 watt Luxeon LED and a sophisticated lens system kick out a staggering 47 lumens thanks to a tech savoy lens that efficiently gathers all of the available photons from the LED and projects them forward.
Basically it rocks your world, the dark one. Other bonus features include the elastomer covered handle for reliable grip, removable pocket clip, lanyard accessory and a rear on/off switch that can be used either in momentary mode or constant on mode.
Whether you want to cast your light out there up to 76 meters or drop it under water up to 1 meter, the Genesis will stay solid.
—
Got something to say about the PRINCETON TEC GENESIS LED FLASHLIGHT? Tell the world by commenting below.