Mossy Oak Duck Blind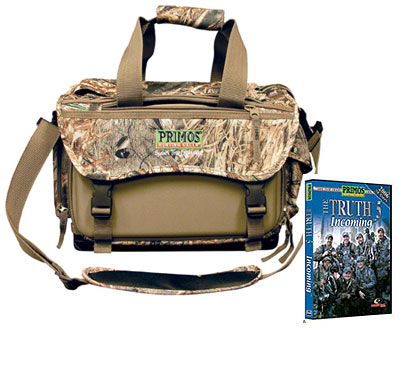 Mossy Oak Break Up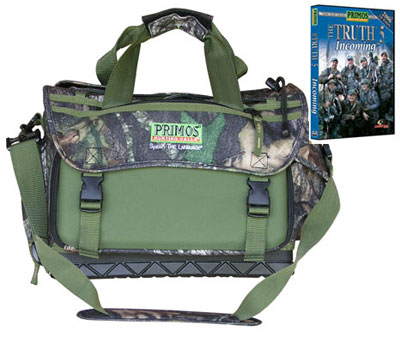 Product: PRIMOS FLOATING BLIND BAG and TRUTH 5 VIDEO
Regular Retail Price: $64.98
Camofire Price: $22.83 – 65% OFF
Description:
Grandpa, with his single shot, would roll over in his grave if he new I took 12 boxes of shells duck hunting. Not that I have, but I could with the Primos Floating Bling Bag cause it holds and floats up to 12 boxes of shotgun shells.
Not to mention 8 pockets to organize all your gear in, you'll never worry about dropping your gear in the water. It's tough, made with a 600D polyester with weather resistant coating. The rubber bottom allows you to set the bag down in the mud or wet grass and still keep the contents dry.
The shoulder strap or handle straps provide easy carrying on your way to the blind. Don't get caught with your pockets full of stuff, get the blind bag and be done with it. PLUS, we're tossing in the TRUTH 5 INCOMING video to make this a combo package.
—
The last time I was duck hunting we split up between two blinds. Of course my buddy had the bag in his blind so guess where all my extra shells, drink, food and other stuff went? I looked like a kid that had been to the candy store and walked out with every pocket stuffed to the rim. Pathetic.
I sure wish I had had a bag like this one.
Got something to say about this bag? Comment below.