QUESTION?:I have to ask – was yesterday's item painful for those of you that couldn't purchase their size? What about those that did purchase their size? Still painful to watch it all day?
——
Now for todays item:
MOSSY OAK BRUSH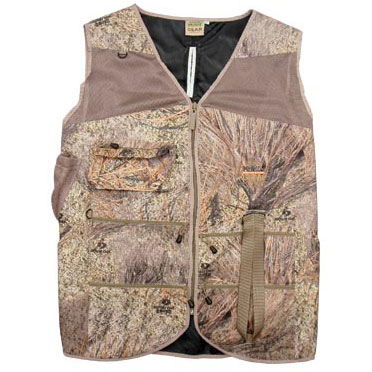 REALTREE HARDWOOD GREEN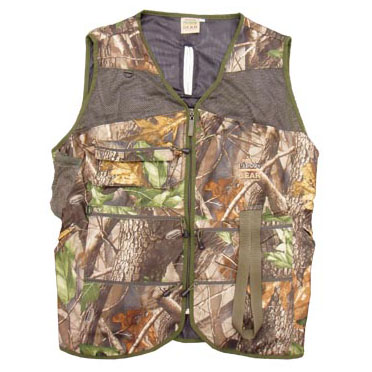 Product: PRIMOS BOW HUNTER VEST
Regular Retail Price: $54.99
Camofire Price: $20.49 – 63% OFF
Description:
The Primos BowHunter's Vest™ is, by no means just another vest with lots of pockets for your gear, it's a custom designed call holster. It's designed around all that big game hunters want in the field: calls, range finder, flashlight, scents, gloves, mask, clippers, water bottle, Wind Checker™, etc..
The BowHunter's Vest™ organizes your calls and gear by having specific places designed to hold certain styles of calls and gear so you always know where they are when you need them. The mesh pockets on the inside of the vest allow you to see what is stored in them at a glance. There is no fumbling through random pockets, searching frantically for what you are looking for, when it's crunch time.
There is nothing for your bowstring to catch on. Thanks to an elastic band across the back, it cinches your clothes in so your shot is unobstructed every time. The BowHunter's Vest™ can be worn over your safety harness if you're hunting in a tree stand. It's unique safety harness opening will keep your harness strap from binding behind your neck. It keeps you organized and comfortable allowing you to be able to focus on the shot.
—
Got something to say about this bow hunting vest? Click and comment below.