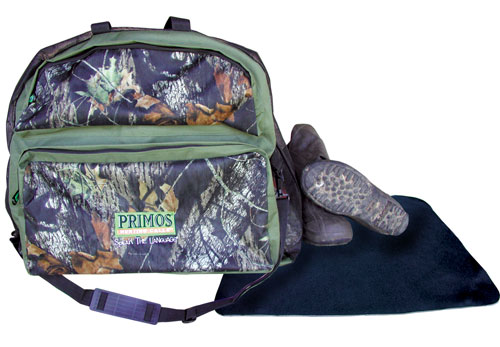 Product: PRIMOS BOOT WADER BAG
Regular Retail Price: $44.99
Camofire Price: $16.89 – 62% OFF
Description: Aside from remembering those missed shots at a couple of green heads, the next worst thing after a day of hunting is muddy boots or waders in your vehicle. The Primos Boot Wader Bag is the ideal bag to keep your waders where they should be until you can get home to wash them off.
The bag was built with the hunter in mind so that you can easily go through a few steps to be sure that last step into your vehicle is without your muddy boots.
Here's how you do it:
Open up the bag and place the included neoprene mat beside the boot/wader mud bag.
Next you open the main compartment and step into the bag with your waders on.
Step out of your waders onto the mat and slip your shoes on.
Zip the bag shut and you're on the way back without making a mess of your vehicle.
Will fit hip or chest waders and any sized boot, unless you've got a size 22 and then it's a tight squeeze
—
Got something to say about this bag? Comment below.