TODAY'S LINE UP:
We've got 3-4 deals in the line up today. The first will go most of the day, until 6pm MST and then after that the final two will be dependent upon sell out.
Some of the deals for today are:
NIKON OMEGA 3-9×40 MUZZLELOADING RIFLE SCOPE (48% off)
LEUPOLD RX 1000 RANGEFINDER (38% off)
RUSSELL FULL DRAW MESH SHORT SLEEVE SHIRT (60% off)
BROWNING SALT CREEK LARGE DUFFEL BAG (65% off)
Today's First Deal: NIKON OMEGA 3-9×40 MUZZLELOADING RIFLE SCOPE
Regular Retail Price: $399.99
Camofire Price: $209.50 – 48% OFF Retail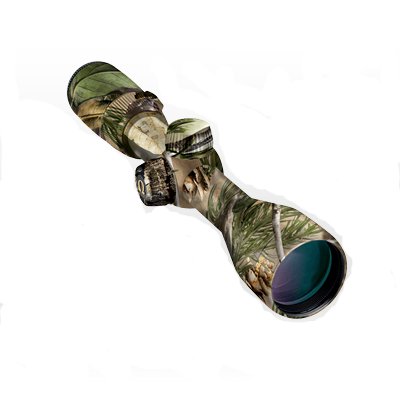 Description:
With muzzleloaders on the mind, Nikon created the Omega 3-9 x 40 scope. The first riflescope that offers a bullet drop compensating reticle designed specifically for muzzleloaders loads and ranges. It was designed to utilize .50 caliber muzzleloading loads – 150 grains of Pyrodex (pellets or powder), 250-grain bullets (out to 250 yards).
With Nikon's patented BDC 250 reticle which is a unique trajectory-compensating reticle with easy-to-see ballistic circles that provide instant aiming points. In low light conditions you will be able to see objects in a sharp/clear view, thanks to a light transmission boosted to a maximum of 92% by Nikon's famous lens multicoating technology. Nitrogen-filled and O-ring sealed, the Nikon Omega riflescope is fully waterproof, fogproof, and shockproof.
With an eye relief of 5 inches, you will keep your pretty face scar free even when shooting the heaviest slugs. The generous 25.2ft-8.4ft field-of-view and the quick focus eyepiece of the Nikon riflescope makes getting on a trophy animal a breeze. For a revolutionary riflescope designed specifically for a muzzleloader, look no farther than the Nikon Omega 3-4 x 40 Muzzleloader Riflescope.
—
Got something to say about the NIKON OMEGA 3-9×40 MUZZLELOADING RIFLE SCOPE? Tell the world by commenting below.