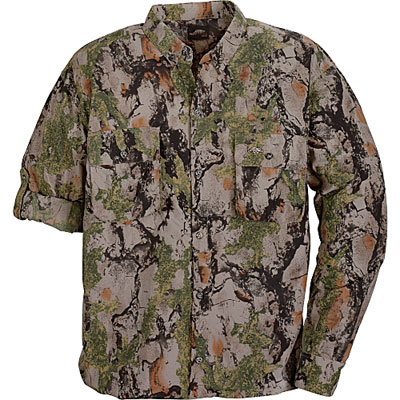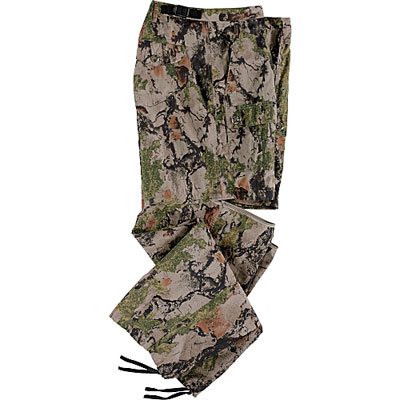 Product: NATURAL GEAR VENTED SHIRT AND/OR 6 POCKET ZIP OFF PANT
Regular Retail Price: $29.99
Camofire Price: $13.10 – 56% OFF
Description:
With the spring turkey hunt around the corner and summer and fall hunting beyond that, it's time to get yourself a camo set up that will span 3 seasons. The Vented Shirt and Zip-off Pants from Natural Gear are a great way to get either item or both for less than a box of shells. The natural pattern of SCII provides perfect concealment in most areas of the country.
The Natural Gear VENTED CAMO LONG SLEEVE SHIRT features a rear cape with mesh vent to keep you cool when it's warm, two front expandable chest pockets and a button-down collar. If it's warm out you can also roll up the sleeves and attach them with a button to hold them in place.
Along with the shirt is the 6 POCKET ZIP-OFF CAMO PANTS that are also made of a light 5.5 oz poly/cotton blend. With adjustable waist tabs you'll get a good fit throughout the year. Rear inset pockets, hand pockets and a couple of higher cargo pockets add to the features. Not to be missed are the zip-off legs to shorts feature for when it's warm this summer and you're hiking in to check your game camera.
Hook yourself up with a camo combo set and rest easy this summer knowing you're set in the camo department.
—
Got something to say about the NATURAL GEAR VENTED SHIRT AND/OR 6 POCKET ZIP-OFF PANT? Tell the world by commenting below.