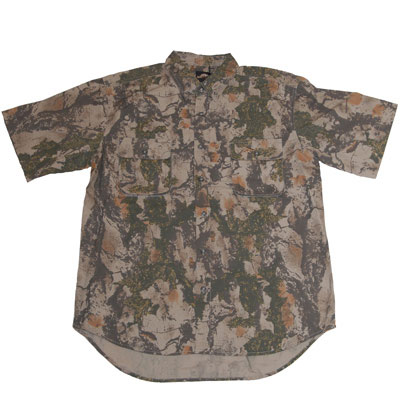 Product: NATURAL GEAR SHORT SLEEVE VENTED HUNTING SHIRT
Regular Retail Price: $29.99
Camofire Price: $11.97 – 60% OFF
Description:
Summer is just around the corner and with that comes scouting and the fall hunts just beyond that. It's time to get yourself a camo shirt up that will span 3 seasons. The short sleeve Vented Shirt from Natural Gear is a great way to keep cool this summer and fall. The natural pattern provides perfect concealment in most areas of the country. The material will breath well and gets softer with every wash.
The Natural Gear VENTED SHORT SLEEVE SLEEVE SHIRT features a rear cape with mesh vent to keep you cool when it's warm, two front expandable chest pockets and a button-down collar. Hook yourself up with a camo shirt and rest easy this summer knowing you're set no matter how warm it gets.
—
Got something to say about the NATURAL GEAR SHORT SLEEVE VENTED HUNTING SHIRT? Tell the world by commenting below.