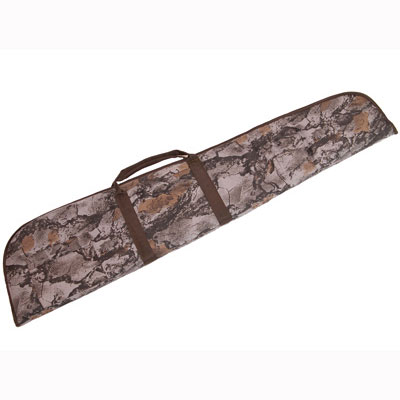 Product: NATURAL GEAR RIFLE SOFT GUN CASE
Regular Retail Price: $39.99
Camofire Price: $18.50 – 54% OFF
Description:
You invest a lot of coin in your rifles and shotguns so why are you using a gun case that isn't built tough? The Natural Gear Rifle Soft Gun Case is not your average case. First off it's a very thick 1 1/2″ dense foam on either side that out performs just about any soft case we've seen. Add to that the inside material is soft like velvet and you'll think you landed the kings case, at a price anyone can afford.
The outer material is a 600 D polyester foam backed fabric that is stain resistant and won't tear. It's got 2 exterior zippered pockets for ear protection or extra brass.
Coming in at 52″ long and 10″ wide at it's widest point it'll fit nearly any rifle with scope or any shotgun. Show up to the rifle range and for your next hunt without any concern of your weapon getting bumped or damaged thanks to this top quality case.
—
Got something to say about the NATURAL GEAR RIFLE SOFT GUN CASE? Tell the world by commenting below.