We're running a number of items today so hang onto your seats and keep an eye on the site as we roll through more than a few items.
In case you missed the items from today, here is a list of them:
Sitka Core Zip – sold out faster than a jackrabbit in heat
Primos Decoy Gloves – sold out faster than a pintail flying past my blind
Sitka Traverse Zip – Who stayed up at 2am for this deal? Vultures for sure
Coast Folding Knife and Diamond Sharpener combo set – Early bird gets the worm
Vanguard Leader M62 Monopod Shooting Stick – sold faster than a whitetail can run
Manzella Sportsman Gloves See ya Sportsman, nice knowing ya
Natural Gear Summer Short Sleeve Shirt (it's summer somewhere, right?)
Badlands Hypervent in Realtree AP There weren't many, but there are some happy hunters tonight!
Manzella Viper Gloves Kendall uses these for bow hunting, not that anyone really cares but…
Sitka Downpour JacketAre you kidding me? Those went SO FAST!!!
Gold Tip XT Hunter 7595
CRKT…

Starting things off is the Core Zip T from Sitka.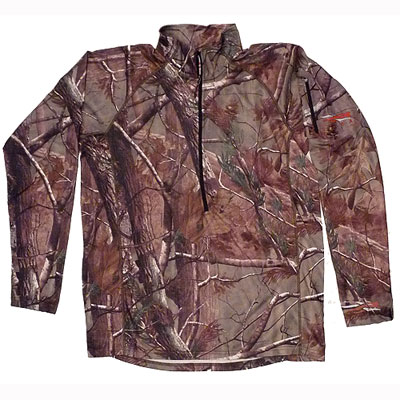 Product: SITKA CORE ZIP T SHIRT
Regular Retail Price: $89.00
Camofire Price: $34.49 – 61% OFF
Description:
The Sitka Mountain Gear Core Zip-T Top is part of the Sitka moisture management and scent prevention system. It delivers a base layer and shirt that will keep you dry and scent free, which will keep you comfortable and hidden from an animal's nose. The fabric moves moisture away from your skin thanks to Polartec's Power Dry fabric that is the fastest wicking and quickest drying base layer fabric you can find.
Nearly half zip front with high collar keeps you warm when it's breezy but also allows you to vent when you finally reach that ridgeline after a long hike to glass the adjacent mountainside.
Polartec fabrics with Odor Resistant Technology inhibit the growth of odor and bacteria in the fabric. It's not a surface treatment and it contains no chemicals. It uses pure silver micro-encapsulated in the yarns that are knit into the fabric construction that will last for the life of the garment. Best of all it is safe, natural, and offers permanent odor protection.
Other features include a raglan style shoulder construction, deep zippered front, and a welded bicep pocket. The Core Zip-T makes a great base layer as well as a shirt that will last you for years.
—
Got something to say about the SITKA CORE ZIP T SHIRT? Tell the world by commenting below.