Break Up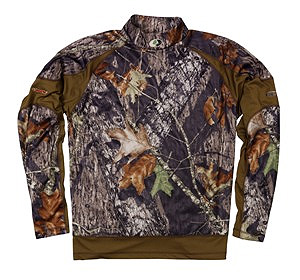 Tree Stand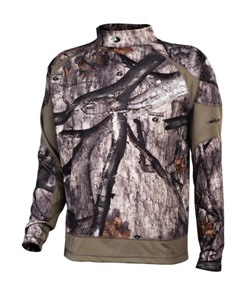 Duck Blind

Product: MOSSY OAK APX SCENT STOP BALLISTIC SHIRT
Regular Retail Price: $45.00
Camofire Price: $21.75 – 52% OFF
Description:
We've had this product on here before, but the reality is that some of you are still wearing that cotton log sleeve shirt with a hunting logo on the left chest and calling it your "hunting shirt". I've heard better excuses out of my kids.
The Mossy Oak APX Scent-Stop Ballistic Long Sleeve Shirt is the real deal when it comes to a performance base layer that not only wicks moisture when you're on the move but it also eliminates odors of which you've got plenty when an elk is sniffing the wind. It is THE hunting shirt that's comfortable and will stretch with any movement – especially when you do that crazy "I waxed him!" dance after taking down that 6×6 bull elk.
Made from 100% stretch polyester it's made to be snug but is a lightweight fabric so you may hardly notice it. But you'll notice how it won't stay wet when you sweat as it dries fast! A mock-neck collar is enough to keep the nip out of the air.
Ditch that old school thermal underwear and upgrade to a performance base layer that is made by hunters for hunters.
—
Sure, we've offered this before. But instead of offering one pattern or color we've brought all of them together for you to choose from.
Got something to say about this base layer? Click and comment below.