First Hunting Deal Today: MONTANA DECOY WHITETAIL II FLICKER DOE DECOY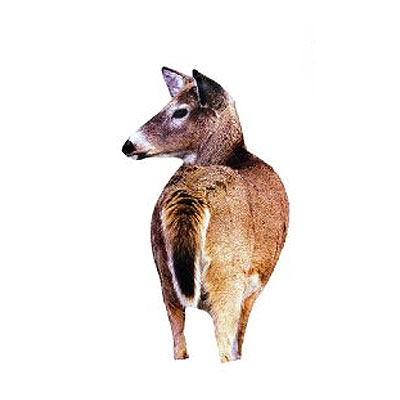 Regular Retail Price: $99.99
Camofire Price: $39.99 – 60% OFF
Extra Item: The extra item today is the matching whitetail buck decoy at $31.89 and no additional shipping!
Description:
Whitetail Bucks are some of the most leery big game animals out there so don't be bringing that home made decoy to the field expecting to take home that 150″ buck. The original image decoy from Montana Decoy is built from lightweight yet durable polyester fabric with a detailed doe photo on it will have those bucks coming in for some lovin' when they see her better side.
Although it's 2D, the 3D appearance is realistic enough to fool your huntin' buddy when he shows up late to the blind. It's weighs just 30 ounces and packs up small enough to fit in any blind bag or pack. Unfold it and set up in less than a minute. The bucks be coming and this little girl will be your secret weapon!
—
Got something to say about the MONTANA DECOY WHITETAIL II FLICKER DOE DECOY? Tell the world by commenting below.