First Hunting Deal Today: LUCKY BUMS YOUTH 3 IN 1 WATERPROOF INSULATED PARKA
Regular Retail Package Price: $119.99
Camofire Price:$59.49 – 50% OFF Retail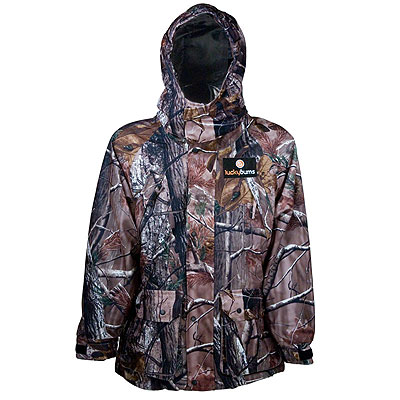 Description:
Finally a youth technical 3 in 1 waterproof breathable parka system that's functional, warm and will hold up to many seasons of hunting. Lucky Bums created the 3 in 1 parka for youth hunters with the intent on making a solid outer jacket with a very nice fleece zip in/out jacket that would give diversity and full function throughout just about any weather Mother Nature can dish out.
Both the outer parka and the removable fleece liner are waterproof breathable and wind resistant enabling the jacket to span the weather from cold to mild. Features on both jackets abound, including a zip off hood, pockets inside and out, and a well designed fit that even mom will be happy with. Keep your best little hunting buddy warm, dry and smiling all day long on your next hunt with the 3 in 1 parka from Lucky Bums.
—
Got something to say about the LUCKY BUMS YOUTH 3 IN 1 WATERPROOF INSULATED PARKA? Tell the world by commenting below.