First Item for Today: LORPEN ITALIAN WOOL HUNTING SOCKS 2-PACK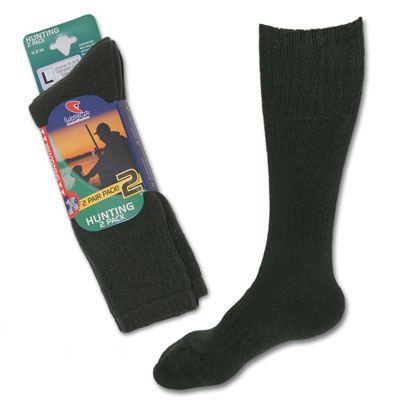 Regular Retail Price: $19.99
Camofire Price: $7.93 – 60% OFF
Description:
When you're hunting and on the move or sitting in a stand the last thing you need besides cold feet are socks that won't stay up. Lorpen took Italian wool known for its warmth and added 5% Lycra content to keep these warm socks staying up thereby solving those two dilemmas.
Italian wool delivers a great balance of warmth and moisture control in a wide range of temperatures and climate conditions making this one tough sock to beat. To make the dual layer construction complete they added the long lasting durability of Acrylic as the outer layer to make a sock that will last for years to come no matter how many miles you put on your feet.
—
Got something to say about the LORPEN ITALIAN WOOL HUNTING SOCKS 2-PACK? Tell the world by commenting below.