CAMOFIRE RELOADED!
We've got number of hunting deals coming your way today that will be at 40%-70% off, featuring deals from TRUGLO, LONE WOLF, SITKA, THE BACKSIDE, KERSHAW, SOG and LORPEN to name a few. Be sure to check out all of the Reloaded deals available. Get ready to pull the trigger!
Some of the Camofire Reloaded deals for today will include(not in this particular order):

LONE WOLF MINI-LANDSLIDE KNIFE
CORE4ELEMENT 2012 ELEMENT VEST
BADLANDS KINETIC VEST – 2XL only
MOTHWING PEAK ENDURANCE BOXER
SITKA ASCENT JACKET – Optifade Forest
MONTANA DECOY TURKEY FLOCK OF THREE DECOYS
CORE4ELEMENT 2012 PIVOT TECH SHORT SLEEVE
KRYPTEK CAMO LOGO HAT
THE BACKSIDE XL BODY BAG DUFFEL BAG
FINAL APPROACH ELIMINATOR CARGO BLIND
SITKA COLDFRONT JACKET
TRUGLO TSX PRO SERIES MICRO ADJUST ARCHERY SIGHT
BALD GUYS CALLS THE NASTY QUACKER DUCK CALL
LORPEN SUPER HEAVY HEAT TRAP SOCKS
SOG BLINK BLACK TiNi FOLDING POCKET KNIFE
SCENTBLOCKER FANNY PACK
SCENT BLOCKER S3 MIDWEIGHT PANT
KERSHAW FIELD KNIFE
TRUGLO TUFF LOC QUIVER
ROCKY SILENT HUNTER SIQ WATERPROOF RAIN JACKET
SITKA COLDFRONT PANT
CORE4ELEMENT TEK BALL CAP
SMITH'S DELUXE KNIFE AND SCISSOR SHARPENER
…and many more deals!
Today's First Shooter – LONE WOLF MINI-LANDSLIDE KNIFE
Suggested Retail Price: $75.00
Camofire Price: $39.99 – 47% OFF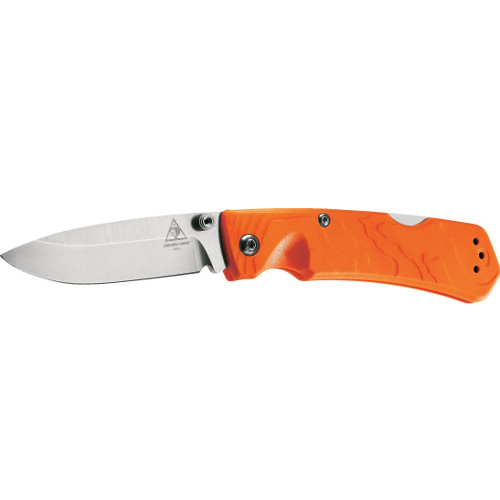 Absolute versatility and 3D topo handle texturing make this folder an easy choice. N680 is a chromium-molybdenum conventionally produced stainless steel with the addition of vanadium and nitrogen. This is a great value knife with solid and quality steel. It has excellent corrosion resistance properties, especially in salt water. Good hardenability and high obtainable hardness. High wear resistance and ability to preserve keenness.
—
Got something to say about the LONE WOLF MINI-LANDSLIDE KNIFE? Speak your mind by commenting below.