LACROSSE MERINO WOOL EXTREME HUNTING SOCKS – 2 pack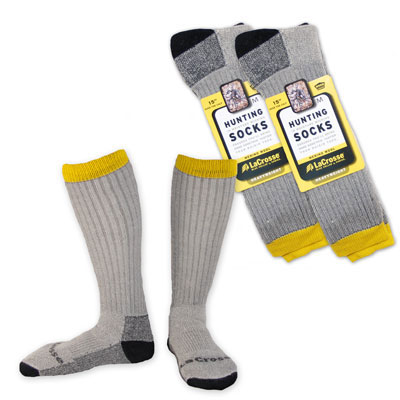 Product: LACROSSE MERINO WOOL EXTREME HUNTING SOCKS – 2 pack
Regular Retail Price: $29.99
Camofire Price: $11.89 – 60% OFF
Description:
Built on the quality and reputation of a 103 year company history, the LaCrosse merino wool extreme hunting sock combines the soft, warm and wicking properties of merino along with nylon and polypropylene to deliver a thick hunting sock that will be as tough as your hunting conditions.
They are substantial enough for the coldest temps when you're duck hunting in waders or sitting in a treestand. Extra padding along the footbed provides cushion and warmth while a touch of lycra gives the sock memory and stretch so it'll stay up and not fall down like lame cotton socks. Go extreme and get smart with the LaCrosse socks.
—
Got something to say about the LACROSSE MERINO WOOL EXTREME HUNTING SOCKS – 2 pack? Tell the world by commenting below.