HUNT SUCCESS CONTEST UPDATE!
With just 2 days left to submit your photos, it is time to get your picture in! We have some great looking pictures so far, but we want to see yours! Check out our facebook page for a chance to win the following: NIKON ARHCER'S CHOICE RANGEFINDER, RINEHART 18-1 TARGET, SITKA RAMBLER PACK, and more!
CAMOFIRE RELOADED!
We have some awesome deals for you today and we hope you are ready for them! We have the awesome CERDIC hoodie from KRYTEK, in black and also the highlander pattern. Keep an eye on the RELOADED deals from NIKON, CORE4ELEMENT, KERSHAW, SITKA and more for deals 40%-70% off!
Some of the Camofire Reloaded deals for today will include(not in this particular order):
KRYPTEK CERDIC II 1/4 ZIP HOODIE
NIKON RIFLEHUNTER 550 RANGEFINDER
CORE4ELEMENT 2012 TORRENT RAIN JACKET
CORE4ELEMENT HIGHLINE PANT
THE BACKSIDE XL BODY BAG DUFFEL BAG
BRUNTON ICON 20-60×80 SPOTTING SCOPE
KERSHAW PRO GRADE BREAKING KNIFE
ROCKY L2 ATHLETIC MOBILITY PRIMALOFT 400 GRAM INSULATED BOOT
KERSHAW SPEAR POINT BAIT KNIFE
CORE4ELEMENT ASSAULT MIDWEIGHT 1/4 ZIP SHIRT
ROCKY STRETCH BACK ATHLETIC MOBILITY L3 GLOVE
TRUGLO TRU-TEC ARCHERY QUIVER
NIKON PROSTAFF 7 8×42 BINOCULARS
EASTON FULLBORE PACK
SITKA COLDFRONT JACKET
HUNTERS SPECIALTIES STRUT DELTA WOODY TURKEY DECOY
HUNTERS SPECIALTIES DERINGER SLATE & DIAPHRAGM TURKEY CALL COMBO
AMERISTEP CHAMP ALUMINUM HANG-ON TREESTAND
CORE4ELEMENT SUMMIT JACKET
…and many more deals!
Today's First Shooter – KRYPTEK CERDIC II 1/4 ZIP HOODIE
Suggested Retail Price: $99.99
Camofire Price: $49.90 – 50% OFF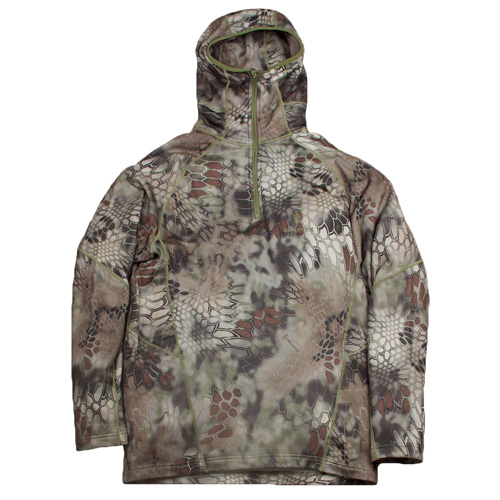 Kryptek has redesigned thier fabric for 2014 in thier quest for the ultimate hoody fabric even though thier original Cedric II hoody fabric has been a customer favorite the past two season.
Kryptek's desire for a fabric that won't pill in the future gives you the chance to own one of these original favorites at a great discount for those of you that love the instant worn in look of our original Cedric II Hoodies.
—
Got something to say about the KRYPTEK CERDIC II 1/4 ZIP HOODIE? Speak your mind by commenting below.