KNIFE DAY:
Today we've got deals specific to knives. We will Rapid Fire through them every few of hours so be sure to watch the timer on the Camofire homepage for each item to change. If one sells out the next shooter will show up.
The KNIFE deals for today will include:
SOG FIXATION BOWIE FIXED BLADE (56% off)
KERSHAW TREMOR ASSISTED OPENING KNIFE (66% off)
KERSHAW INDIAN FORD LOCKBACK POCKET KNIFE (66% off)
VICTORINOX SWISS ARMY ONE-HAND TREKKER MULTI-TOOL KNIFE (54% off)
KERSHAW NEEDS WORK KNIFE (63% off)
SOG TOOTHLOCK FOLDING KNIFE (64% off)
VICTORINOX PIONEER RANCHER SWISS ARMY POCKET KNIFE (52% off)
SOG MICRON 2.0 FOLDING KNIFE (57% off)
SOG TIGERSHARK 2.0 ELITE TACTICAL KNIFE (59% off)
KERSHAW ZIPIT GUT HOOK (54% off)
SOG FLASH II KNIFE (60% off)
SOG TRIDENT DESERT DIGI CAMO (55% off)
Today's First Knife Shooter – SOG FIXATION BOWIE FIXED BLADE
Suggested Retail Price: $57.00
Camofire Price: 24.92 – 56% OFF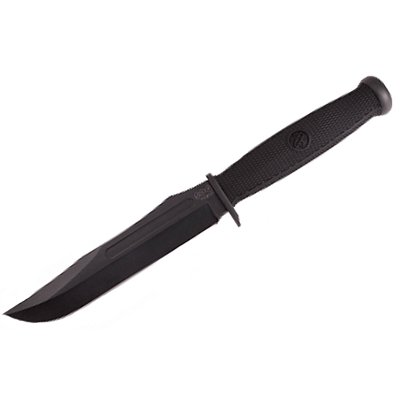 Description:
The SOG Fixation Bowie knife is a no-nonsense knife that is built to perform. Developed with military consultants this knife features a seamless fit between the blade and cross guard and it is tough as nails. A wrap-around checkered handle ensures a sure grip, while not tearing your hands apart.
With an overall length of 12.25 inches this knife is big enough to handle any job including clearing trail. The handle is constructed of Kraton while the blade is constructed of 8Cr13MoV steel. To top off a list of great features the Fixation also features thumb notches and a crossguard cutout.
—
Got something to say about the SOG FIXATION BOWIE FIXED BLADE? Tell the world by commenting below.