KNIFE DAY:
We've got a big line up of KNIFE DAY deals today. The first deal will go until 8am (MST) and then after that each deal will either change on the timer (which is based on Mountain Time Zone) OR if it sells out before the time is done it'll automatically move on to the next deal. There should be a new deal every 60 minutes so check back often throughout the day and be ready to pull the trigger.
Some of the deals for today are:
SOG FLASH II KNIFE (50% off)
CRKT VAN HOY YEA GO ASSISTED OPENING KNIFE (57% off)
KERSHAW PRO GRADE NARROW FILET KNIFE (54% off)
KERSHAW WHIPLASH FIXED BLADE KNIFE (50% off)
SOG FLASH I BLACK TINI BLADE KNIFE (57% off)
SOG AURA HUNTING KNIFE (54% off)
KERSHAW ECHO FIXED BLADE KNIFE (57% off)
SOG FIELD PUP (54% off)
Today's First Deal: SOG FLASH II KNIFE
Regular Retail Price: $75.00
Camofire Price: $34.49 – 54% OFF Retail
Green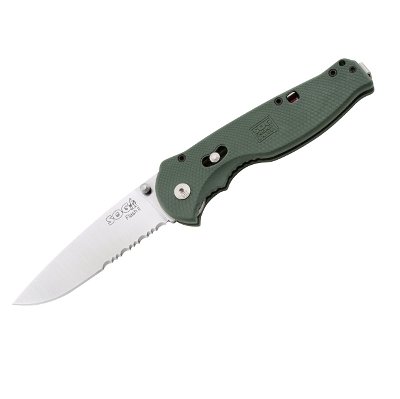 Blue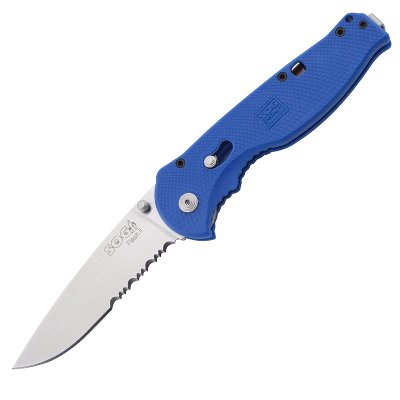 Today's First Deal Description:
The SOG Flash II FSA-8 knife at just 3.1 ounces could be one of the lightest knives you will find that features an assisted opening blade. This will be ideal if you're looking for a knife that will be right at home on a long backpacking hunt or one for everyday carry that won't weigh you down.
The AUS 8 steel blade comes wicked sharp and ready for use. It features advanced opening and locking technology as well as a strong pocket clip that is deeper than most other knives. The Zytel handle is light and grips well, contouring to your hand for comfort and performance. Make quick work of nearly any task at hand with the Flash II FSA-8 from SOG.
—
Got something to say about the SOG FLASH II KNIFE? Tell the world by commenting below.