KNIFE DAY:
Knife Day Today. For the line up we've got a dozen knife deals as we Rapid Fire through them. Watch the timer on the Camofire homepage for each item to change. If one sells out the next knife deal will show up.
The knife deals for today are:
SOG FIXATION BOWIE KNIFE (56% off)
SOG FLASH II – TINI BLADE (59% off)
KERSHAW ECHO FIXED BLADE KNIFE (62% off)
KERSHAW WILDCAT RIDGE CLASSIC LOCKBACK KNIFE (70% off)
KERSHAW ZIPIT GUT HOOK (49% off)
SOG FASTHAWK HATCHET (67% off)
KERSHAW RESPONDER FIXED BLADE RESCUE KNIFE (66% off)
KERSHAW NORTHSIDE HUNTER KNIFE (64% off)
KERSHAW CROWN FOLDER MICARTA KNIFE (58% off)
SOG SPIRIT KNIFE (54% off)
KERSHAW BLACK HORSE II HUNTING KNIFE (54% off)
Today's First Knife Deal – SOG FIXATION BOWIE KNIFE
Suggested Retail Price: $57.00
Camofire Price: $24.92 – 56% OFF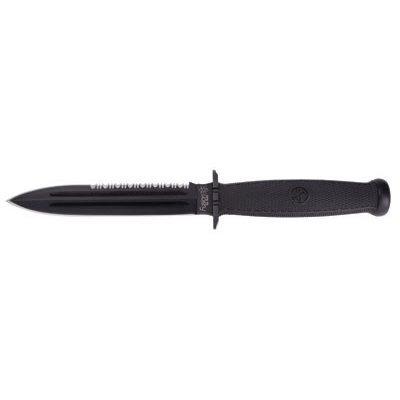 Description:
Pull the SOG Fixation Bowie Knife out of its nylon sheath and the locals will stare. Snap them out of it with a simple "That's not a knife" (ozzie accent optional) and move along. SOG has a reputation for producing some of the finest production fixed blades in the world and the fixation dagger is the next generation of combat ready and wilderness survival blades.
Designed with military consultants it's the real deal with seamless fits between blade and cross guard, wrap-around checkered handle, blade grooves, thumb notches, spanner nuts, and crossguard cutouts that set this knife apart from the other "me-too" knives out there. In your hand the great balance and proportion makes the fixation dagger very agile.
Go ahead cowboy, pull the trigger and ready yourself for any situation with the fixation dagger from SOG.
—
Got something to say about the SOG FIXATION BOWIE KNIFE? Tell the world by commenting below.