KNIFE DAY:
Today we've got 10 knife deals in the line up as we Rapid Fire through them. Watch the timer on the Camofire homepage for each item to change. If one sells out the next shooter will show up.
COMBINED SHIPPING:
For those who might be new to Camofire.com, if you want to spend less on shipping and still take advantage of scoring more than one knife deal, take advantage of the combined shipping option. For all the details, check out the Shipping Policy page to find out how to work the system!
The KNIFE DAY deals for today are:
KERSHAW DRONE ASSISTED OPENING KNIFE (62% off)
KERSHAW SKYLINE LOCKING BLADE KNIFE (61% off)
KERSHAW ASSET KNIFE (65% off)
SOG FLASH 1 – ALUMINUM HANDLE (58% off)
KERSHAW ECHO FIXED BLADE KNIFE (62% off)
CRKT VAN HOY ON FIRE POCKET KNIFE (68% off)
KERSHAW RJ I ASSISTED OPENING KNIFE (56% off)
KERSHAW NERVE POCKET KNIFE (69% off)
SOG FLASH II KNIFE (54% off)
SOG FIELD PUP KNIFE WITH LEATHER SHEATH (53% off)
Today's First Shooter: KERSHAW DRONE ASSISTED OPENING KNIFE
Suggested Retail Price: $39.95
Camofire Price: $14.99 – 62% OFF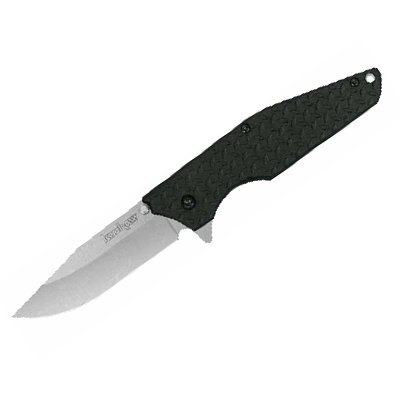 Description:
After making a great shot and harvesting a trophy animal the real work begins, make the task at hand of field dressing easier with the Kershaw Drone Assisted Opening Knife. Featuring a classic clip-point blade and a modern handle this knife is ready to work. A perfect knife for everyday use but is also tough enough for the great outdoors. With a blade constructed of stainless steel it takes and holds an edge beautifully. A glass-filled nylon handle makes the Drone light enough for easy carrying. Treat yourself to a present that you will use daily with the Kershaw Drone Assisted Opening Knife.
—
Got something to say about the KERSHAW DRONE ASSISTED OPENING KNIFE? Tell the world by commenting below.