THE LINE UP:
Today we've got 4-5 deals in the line up as we Rapid Fire through them. Watch the timer on the Camofire homepage for each item to change. If one sells out the next shooter will show up.
The deals for today are:
KERSHAW SKYLINE LOCKING BLADE KNIFE (61% off)
BROWNING GOBBLER TEE SHIRT (53% off)
KERSHAW ANTELOPE HUNTER FIXED BLADE KNIFE (52% off)
EASTON ST AXIS REALTREE CAMO ARROW SHAFTS (38% off)
Today's First Shooter: KERSHAW SKYLINE LOCKING BLADE KNIFE
Suggested Retail Price: $74.95
Camofire Price: $29.50 – 61% OFF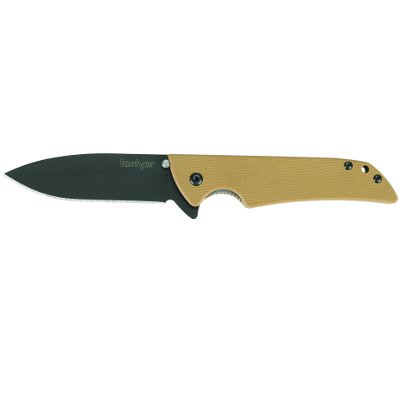 Description:
The Kershaw Skyline knife features a super slim design that can be carried in your pocket everyday. The Skyline knife can be used everyday for a variety of tasks. It uses flipper manual assisted opening system that can be opened with either hand and has locking liner to ensure that the blade does not open up on its own. It features a 3 1/8″ blade made of Sandvik 14C28N stainless steel with a stonewashed finish. The blade has been specially honed to give and keep a sharp edge. The textured G-10 handle of the Kershew Knife provides you with a good grip on it, allowing you to work it with more efficiently. Ready to work the Kershaw Skyline is the perfect knife for every outdoorsman.
—
Got something to say about the KERSHAW SKYLINE LOCKING BLADE KNIFE? Tell the world by commenting below.