THE LINE UP:
Today we've got 3-4 deals in the line up as we Rapid Fire through them. Watch the timer on the Camofire homepage for each item to change. If one sells out the next shooter will show up.
The hunting deals for today are:
KERSHAW RJ II ASSISTED OPENING KNIFE (58% off)
VANGUARD ENDEAVOR ED BINOCULARS (54% off)
KERSHAW DRONE ASSISTED OPENING KNIFE (62% off)
LORPEN HDSS STALKER ANTI COLD SOCK SYSTEM (60% off)
Today's First Shooter – KERSHAW RJ II ASSISTED OPENING KNIFE
Suggested Retail Price: $39.95
Camofire Price: $16.69 – 58% OFF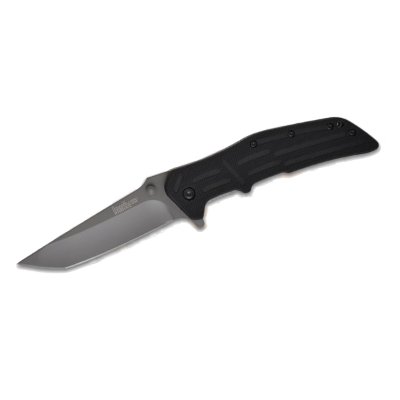 Description:
The Kershaw RJ II is a fast opening knife with a blade design and grind that provides a moderately curved belly that has plenty of slicing power. The flat-ground tanto tip is significantly thicker than comparable tantos which results in an amazingly strong tip that takes on the toughest piercing tasks with no fear. With a closed length of 4" this knife is large enough to work but small enough to be carried in a pocket. The RJ II features 3-D machined G-10 handles with a stainless steel liner lock on the back only, making it a lightweight carry. It opens easily with SpeedSafe assisted opening with a flick of the thumbstud. The perfect knife for the backcountry the RJ II won't let you down.
—
Got something to say about the KERSHAW RJ II ASSISTED OPENING KNIFE? Tell the world by commenting below.