THE LINE UP:
Today we've got 4-5 deals all from KERSHAW that are in the line up. We will Rapid Fire through them every few of hours so be sure to watch the timer on the Camofire homepage for each item to change. If one sells out the next shooter will show up.
The hunting deals for today will include:
KERSHAW NORTHSIDE HUNTER KNIFE (67% off)
KERSHAW ECHO FIXED BLADE KNIFE (62% off)
KERSHAW SALVO POCKET KNIFE (55% off)
KERSHAW RJ I ASSISTED OPENING KNIFE (56% off)
KERSHAW DRONE ASSISTED OPENING KNIFE (62% off)
Today's First KERSHAW Shooter – KERSHAW NORTHSIDE HUNTER KNIFE
Suggested Retail Price: $29.95
Camofire Price: $9.99 – 67% OFF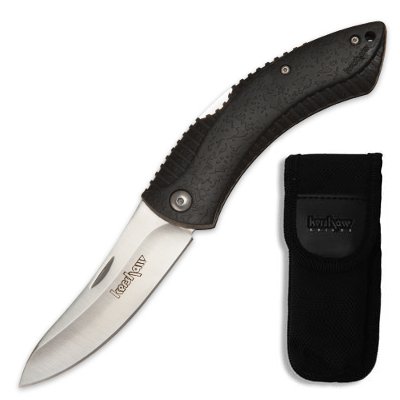 Description:
The Northside Hunter is a serious knife made for the serious hunter by Kershaw. Featuring a plain and straight to the point blade the Northside Hunter will cut deep upon contact. It is constructed from stainless steel to resist rust and wear.
The handle is injection molded Santoprene in an ergonomic design for a comfortable and secure grip while field dressing. A angled blade also aids in making field dressing easier. A secure locking liner holds the Northside Hunter blade securely in place when fully opened. Closing the blade when finished is as simple as pressing the spring loaded back lock to release the blade.
Simple yet effective the Northside Hunter knife is bound to be a hunting knife favorite.
—
Got something to say about the KERSHAW NORTHSIDE HUNTER KNIFE? Tell the world by commenting below.