CAMOFIRE RELOADED
We've got number of hunting deals coming your way today that will be at 40%-70% off, featuring hunting gear from KENTREK, CORE4ELEMENT, EASTON, RINEHART, WHITEWATER, MOTHWING to name a few. Be sure to use the arrows to check out all of the Reloaded deals available. Get ready to pull the trigger!
Some of the Camofire Reloaded deals for today will include(not in this particular order):

KENETREK TERRANE HUNTING BOOT WITH GAITER
CORE4ELEMENT ELEMENT JACKET
BADLANDS HYPER HYDRO BACKPACK
CORE4ELEMENT ELEMENT VEST
EASTON AXIS N-FUSED FULL METAL JACKET DOZEN ARROWS
RINEHART RHINO BLOCK ARCHERY TARGET
NATURAL GEAR ALL WEATHER PARKA
EASTON FLATLINE SURGICAL DOZEN ARROWS
LANSKY DELUXE QUICK EDGE SHARPENER
CORE4ELEMENT ELEMENT VEST
LORPEN MERINO WOOL SCENT STOP SOCK
SOG SOGZILLA KNIFE
BADLANDS MAG GEAR BAG
MOTHWING PEAK ENDURANCE BOXER
…and many more deals!
Today's First Shooter – KENETREK TERRANE HUNTING BOOT WITH GAITER
Suggested Retail Price: $339.99
Camofire Price: $234.56 – 31% OFF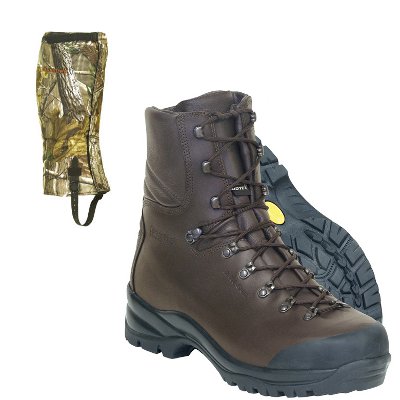 The first time you lace up the Kenetrek Terrane Boot you will know you made a great decision. Being 8″ tall they provide excellent support and durability for any outdoor application. You will be amazed at the comfort of this boot due to the extra padded soft collars along with a special flex notch upper design. No one likes hunting with cold and wet feet so the Terran boot offers a waterproof, breathable Windtex membranes that keep your feet completely dry while the 400 grams of Thinsulate Insulation keeps your feet warm when the weather gets nasty.
With 2.6mm premium full grain leather uppers and a one piece vamp design meaning there is no stitching at the tongue to come loose or allow moisture to penetrate these boots were made for heavy use. Great traction and long wear are assured with the Eurosuole Everest rubber outsoles. Not only will you receive the Terrane boots when you "pull the trigger" you will also get a pair of Kenetrek Gaiters. These gaiters are contoured to fit securely over any boot with a wide, full length, hook and loop closure that opens with ease from the front.
If you have never worn a pair of gaiters while hunting in snow or rugged brush, you are missing out! Hands down gaiters are a essential item for hunting snow covered or bruch infested mountains. You have all heard the expression killing two birds with one stone, so "pull the trigger" one time and get two amazing items from Kenetrek.
—
Got something to say about the KENETREK TERRANE HUNTING BOOT WITH GAITER? Speak your mind by commenting below.