COMBINED SHIPPING You asked for it, we listened. Combined shipping is here.
We are very happy to announce that you will now have the opportunity to select a shipping option called "Combined Shipping" which will allow you to purchase multiple orders and combine them for up to 7 days. In a nutshell this is how it will work:
You'll need to login in order to get started. IF you don't have an account, you can now go to the "MY ACCOUNT" page and create one. IF you've lost or forgotten your password, the "MY ACCOUNT" page will help you remember or reset your password.
Select "Combined Shipping" on any order for the process to start. We'll hold that order rather than ship it out within 24 hours as we tpyically do.
After paying the regular shipping on that first order, all subsequent itmes (not orders, items) that you order within the next 7 days will only cost you $.99 shipping per item.
After 7 days we'll bundle all your items together and ship it out in one package.
This will save you $ on shipping, save Brown from coming to your house every day and likely save your marriage so your spouse doesn't see that you're pulling the trigger every day!
For more details on Combined Shipping and how it works, visit the Shipping Policty page link found on the bottom of the Camofire.com home page.
Today's First Hunting Deal: KENETREK HARDSCRABBLE LIGHT MOUNTAIN BOOT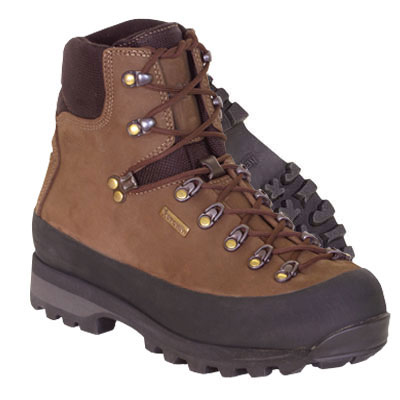 Suggested Retail Price: $315.00
Camofire Price: $199.99 – 37% OFF
Description:
Kenetrek boots are some of the toughest and most long lasting yet comfortable mountain boots you can put on your feet. But the coolest part is how agile you may feel in them despite the rugged and tough constructions. The Hardscrabble Light like the rest of the line is a very tough and supportive hiker that they made lighter so each and every step results in less energy expended, allowing you to go mile after mile in search of your trophy buck.
The 2.0 mm full grain leather in all the right places provides the necessary support no matter the terrain you cover, and the heavily padded Cordura® nylon collars provide exceptional comfort. Slip these on and you'll be very surprised just how comfortable, enough that you may be tempted to wear them day in and day out. Waterproof and breathable Wind-Tex® membranes keep your feet cool and dry while Kenetrek's exclusive K-Talon™ outsoles provide excellent traction in any terrain.
The Hardscrabble Light brings together a great fit, performance, and support but weighs in at only 3.3 pounds a pair!
—
Got something to say about the KENETREK HARDSCRABBLE LIGHT MOUNTAIN BOOT? Tell the world by commenting below.