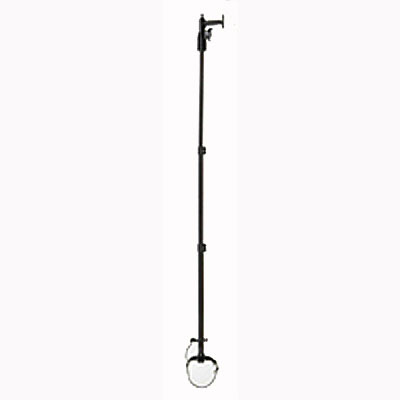 Product: HUNTER'S SPECIALTIES TREE STAND SHOOTING STICK
Regular Retail Price: $48.99
Camofire Price: $16.29 – 64% OFF
Description:
The Tree Stand Shooting Stick goes where other shooting sticks fail – into the tree stand. It can give gun hunters the extra support they need to make an accurate shot where typically stability is based on your ability to be still. It's adjustable height is made easy by a trigger style adjuster and with the aluminum quality construction it's lightweight and durable.
There are 2 locking collars to create the primary position after which you'll use the trigger to micro adjust. For attachments there is a boot loop that attaches the stick to your boot or you can use the flat ground attachment on the deck of your stand or perhaps on flat ground if you're using it in other locations.
It's total height is 52 1/2″ and shrinks down to 25″ giving you a range for just about every stand size and position. The rifle rest on top will fit most any rifle for accurate and reliable shooting this fall. Don't leave it to chance this season if you're shooting from a stand.
—
Got something to say about the HUNTER'S SPECIALTIES TREE STAND SHOOTING STICK? Tell the world by commenting below.