HUNTERS SPECIALTIES SLATE WITCH TURKEY CALL COMBO SET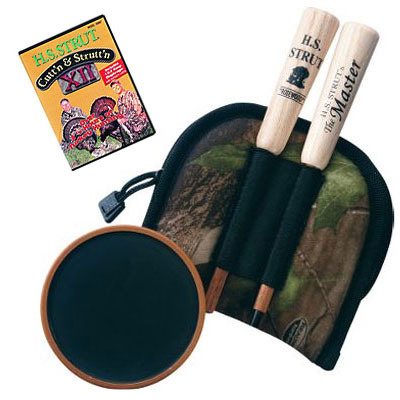 First Item for Today: HUNTERS SPECIALTIES SLATE WITCH TURKEY CALL COMBO SET
Regular Retail Price: $54.98
Camofire Price: $19.87 – 64% OFF
Description:
The Slate Witch Combo Turkey Call from Hunter's Specialties features an all-weather friction slate call laid in a pot of composite wood that gives a true resonating sound that is hard to match. Combine with this two different strikers and padded call holder that includes a belt loop and you'll be set.
Turkey hunters far and wide have long come to appreciate the quality of the Slate Witch call. Its volume and high-pitched resonance drives gobblers wild. The natural wood look helps keep hunters concealed. From the outer-edge you can make high pitch to the center where you churn out raspy yelps and clucks, the Slate Witch has it all. The first striker is made of rosewood which unlike other strikers keeps a good edge to give you consistent sounds every time. The second is graphite which will deliver deep reliable sounds.
We've tossed in the Cuttin & Struttin DVD that also includes a E-Z Rasp Diaphragm call. This turkey season is just a couple of months off but it's time to start practicing and getting your tone perfected in time to take that big Tom.
—
Got something to say about the HUNTERS SPECIALTIES SLATE WITCH TURKEY CALL COMBO SET? Tell the world by commenting below.