TODAY'S CAMOFIRE LINE UP
Start your Thanksgiving off right by picking up the first item from today – the HS Silence Turkey Box Call. Aside from this deal, we have 5 others in the line up. Each will go until the timer is done or if one sells out the next deal will roll along. Get ready to pull the trigger!
The hunting deals for today will include:
HUNTER'S SPECIALTIES SILENCER TURKEY BOX CALL (73% off)
DRI DUCK VOLTAGE NANO FLEECE PULLOVER HOODIE (57% off)
RUSSELL APXg2 L5 WHITEOUT JACKET (56% off)
SOG WOODLINE FIXED BLADE HUNTING KNIFE (58% off)
KERSHAW SELECT FIRE MULTI-TOOL KNIFE (57% off)
Today's First Shooter – HUNTER'S SPECIALTIES SILENCER TURKEY BOX CALL
Suggested Retail Price: $29.99
Camofire Price: $7.99 – 73% OFF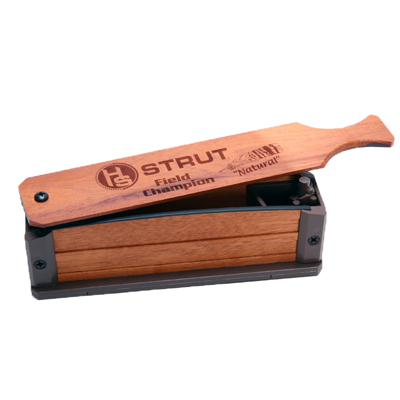 Description:
Make realistic turkey sounds and call those call weary gobblers in close with the Hunter's Specialties Silencer Turkey Box Call. When not in use the Silencer stays quiet and won't give away your position as you try to stalk closer. It locks the paddle away from the striking surfaces to restrict all sounds, while not disturbing any chalked surfaces on the call.
The Silencer producing realistic hen sounds on one end and gobbler talk on the other. The natural wood color makes the Silencer look very clean and the whole call is waterproofed just in case it starts to rain while you are hunting. Just pack one call on our next turkey adventure and make sure it is the Hunter's Specialties Silencer Box Call.
—
Got something to say about the HUNTER'S SPECIALTIES SILENCER TURKEY BOX CALL? Speak your mind by commenting below.