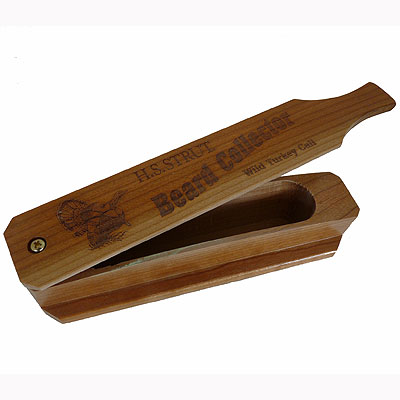 Product: HUNTER'S SPECIALTIES BEARD COLLECTOR TURKEY BOX CALL
Regular Retail Price: $44.99
Camofire Price: $17.71 – 61% OFF
Description:
The Beard Collector Turkey Box Call from Hunter's Specialties is one of the simplest calls to use and provides true to life calling. But don't be fooled by imitations – this call is the real deal.
Made of solid American cherry, the two-sided Beard Collector Box Call creates the most realistic turkey sounds around. It has a natural wood sealed finish with laser engraving that make for a nice looking and long lasting call, but your Tom won't know that when you put him down. He'll come looking for love and get the smack down from your 12 gauge or bow.
Season after season, the Beard Collector will surely be your go to call.
—
Got something to say about the HUNTER'S SPECIALTIES BEARD COLLECTOR? Tell the world by commenting below.