THE LINE UP:
Today we've got 4-5 deals in the line up as we Rapid Fire through them. Watch the timer on the Camofire homepage for each item to change. If one sells out the next shooter will show up.
The hunting deals for today are:
HIDEAWAY QUAD MAGNUM SHOTGUN SOFT CASE (54% off)
BROWNING ESCAPE WET/DRY DUFFEL BAG COMBO SET (64% off)
ROCKY TRAILSTALKER CAMO TRAIL SHOE (64% off)
KERSHAW INDIAN FORD KNIFE (62% off)
SOG FLASH 1 – ALUMINUM HANDLE (61% off)
Today's First Shooter – HIDEAWAY QUAD MAGNUM SHOTGUN SOFT CASE
Suggested Retail Price: $39.99
Camofire Price: $18.29 – 54% OFF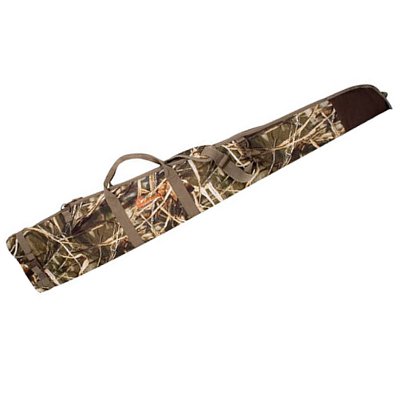 Description:
The Hideaway Quad Magnum Shotgun Soft Case is a great looking case that will keep your shotgun protected from falls or dust. 1.5" of closed-cell foam floats while also protecting your gun. An internal padded sleeve design quickly dries out when wet and allows flags and other equipment to be carried.
The Quad Magnum case is lined with a moisture-wicking fleece lining, which aids in rust prevention. With dimensions of 58x9x2" this case is big enough to carry most shotguns and the folding adjustable end is secured with straps and keeps your gun secure. An internal accessory pocket works great for extra choke tubes or duck calls. A padded adjustable shoulder strap works perfect when toting your gun to and from the river.
The outside layer is constructed of heavyweight water resistant polyester material which makes this case durable enough to make it from the truck to the duck blind for many seasons.
—
Got something to say about the HIDEAWAY QUAD MAGNUM SHOTGUN SOFT CASE? Tell the world by commenting below.