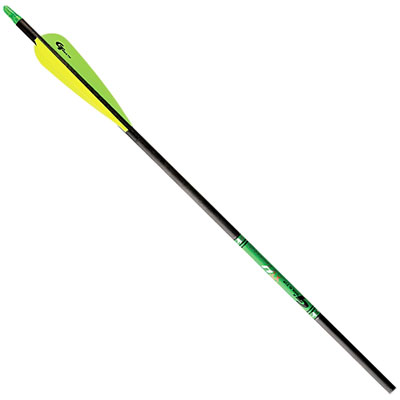 Product: GOLD TIP XT HUNTER CARBON ARROWS 6 PACK
Regular Retail Price: $44.99
Camofire Price: $21.99 – 51% OFF
Description:
All carbon arrows are not created equal and anyone that's hunted with the Gold Tip XT Hunter's will tell you they never doubted the strength or quality of their arrows, ever. These award-winning arrows continue to set the standard for straightness, consistency, and durability that you demand from an arrow manufacturer.
Gold Tip laser inspects each 1/2 dozen to ensure a straightness tolerance of .003 and then hand sorts them to be sure you're getting a guaranteed weight tolerance of ±2 grains. Gold Tip is with you all the way so that when you pull back and line up your pins on the money spot for that Pope and Young Whitetail or Muley, you'll not think twice about if your arrow will deliver the message, be it mechanical or fixed.
These come with 4″ Gold Tip vanes and include GT Series nocks and inserts.
—
Got something to say about the GOLD TIP XT HUNTER CARBON ARROWS? Tell the world by commenting below.