VAPOR V-MAXX 3000 (.400 spine)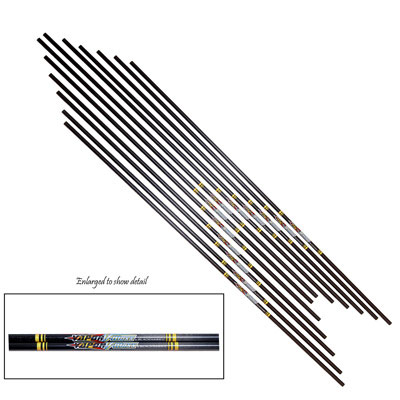 VAPOR V-MAXX 5000 (.300 spine)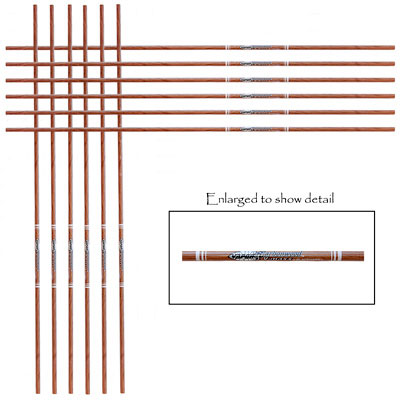 Product: GOLD TIP BLACKHAWK VAPOR V-MAXX CARBON ARROW SHAFTS
Regular Retail Price: $54.99
Camofire Price: $20.55 – 63% OFF
Description:
The Blackhawk Vapor V-MAXX is built much like the top of the line Vapor Pro series arrows with a few differences that make it a great shaft at a little less cost. This well performing full carbon arrow comes in just a bit heavier and with a slightly larger diameter than it's skinnier and lighter big brother the Vapor Pro but it makes up for it as a SUPER TOUGH durable carbon shaft.
Like all the Gold Tip Blackhawk it's one of the straightest arrows in the business with a tolerance of +/-.003″. The slightly larger diameter adds to the hard hitting capability and good penetration you'll need to bring down your Pope and Young buck or elk. Having an arrow you can trust all season long is what you'll get with the V-MAXX.
The 5000's (.300 spine) are built for bows that are 58-85#, and the 3000's (.400 spine) are built for bows that are 40-64#. The 3000's would be a great arrow for women and youth shooters who don't pull a heavy poundage bow. Both shafts come with nocks and inserts also included.
Whitetail, big Muley's and Elk will regret the moment they came into your site when the Vapor V-MAXX is nocked.
—
Got something to say about the GOLD TIP BLACKHAWK VAPOR V-MAXX CARBON ARROW SHAFTS? Tell the world by commenting below.