First Item for Today: FIRST LITE RED DESERT MERINO WOOL BOXERS
ASAT Boxers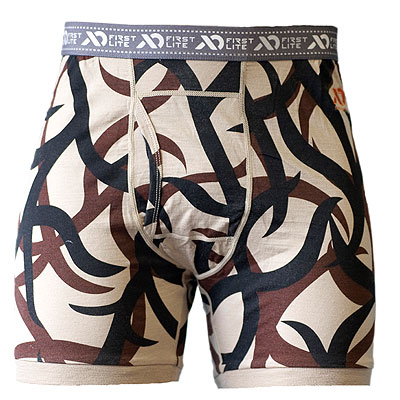 Black Boxers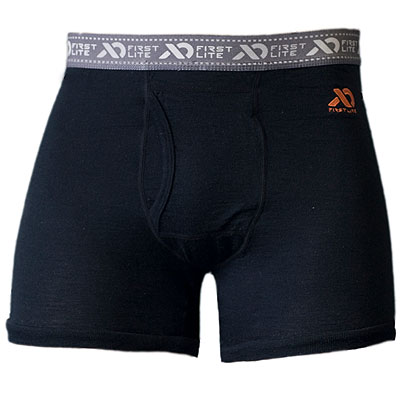 Regular Retail Price: $54.95
Camofire Price: $24.98 – 55% OFF
Description:
If your grandpa knew you were even considering wool boxers, he'd not only chastise you but he'd likely break out itching at just the thought. The thing is, your grandpa hasn't ever felt the ultra fine baby smooth 17.5 micron merino wool that First Lite is using to produce what could be the world's most comfortable undies.
The thing with merino is that it's a natural scent controlling fabric as it doesn't allow the bacteria to grow causing, well, undesired odors from the land down under. This is also a plus since you won't have to carry 10 pairs of undies on your 10 day backcountry hunt – the merino boxers will surprise you with comfort, odor control and temperature regulation all of which are essentials while hunting.
Machine washable and perfectly good to go in the dryer along with quick drying material makes these an easy piece of your performance gear. They are particularly great for those days when you will be on the move or the temperatures won't require a full length bottom. You will be amazed at the Merino's ability to control odor and regulate temperature on even the warmest days.
Slip on the First Lite 100% Merino Red Desert Boxer Short for the most comfortable and breathable experience you can find.
—
Got something to say about the FIRST LITE RED DESERT MERINO WOOL BOXERS? Tell the world by commenting below.