FIRST LITE CHAMA MERINO WOOL MIDWEIGHT 1/4 ZIP SHIRT in ASAT Camo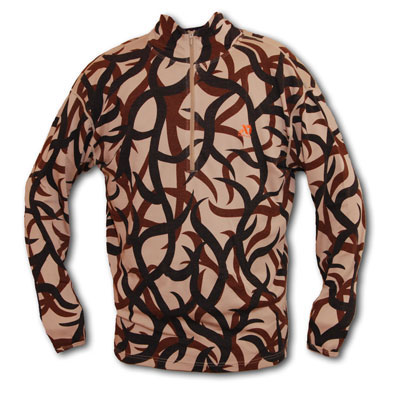 Product: FIRST LITE CHAMA MERINO WOOL MIDWEIGHT 1/4 ZIP SHIRT
Regular Retail Price: $99.95
Camofire Price: $48.59 – 51% OFF
Description:
First Lite is the first hunting company to take the incredible comfort and performance of merino wool and print camo patterns on it. This is truly ground breaking hunting clothing. The Chama shirt from First Lite provides for either a very comfortable, nonitchy first layer under your winter jacket or it can be worn solo for all day comfort and concealment. Merino creates a breathable and insulated combination for all day comfort.
Whether you are spending the day high in your stand or high in your favorite mountain ridge, this midweight layer will provide the warmth and comfort to get the job done. Nothing can match the comfort and performance of a top notch merino shirt, especially not grandpa's old wool hunting sweater.
Welcome to the new hunting clothing of First Lite.
—
Got something to say about the FIRST LITE CHAMA MERINO WOOL MIDWEIGHT 1/4 ZIP SHIRT? Tell the world by commenting below.